2017 Summaries

Disclaimer
The opinions and views expressed by any third parties and/or speakers in the Events do not necessarily represent the position of HKTDC. HKTDC shall in no way be responsible for the accuracy, completeness or timeliness of the information provided by them. HKTDC expressly disclaims any liability whatsoever that might arise thereof.
16 Jan (Day 1)
17 Jan (Day 2)
16 Jan (Day 1)
16 January 2017 (Monday) - Day 1
Plenary Session - Asia: Driving Change, Innovation and Connectivity
Asia has substantially changed the dynamics in the world economy, accounting for 60% of global economic growth in the past decade which is up from about one-third ten years ago. The visionary Silk Road Economic Belt and 21st Century Maritime Silk Road initiative, covering some 60 economies in Asia, Africa, Europe and Middle East, will strengthen connectivity between Asia and other regions, sharing the prosperity arising from the rising affluence and consumption in Asia. Meanwhile, the robust innovation scene in Asia presents leapfrogging developments in e-commerce and public services, as well as opportunities for wider application of financial technologies. The session will offer insights on Asia's prospects and how it can work with partners from other regions to fortify sustainable global economic development against a backdrop of persistent anemic demand in Western economies, the potential revival of protectionist rhetoric as well as uncertain financial and monetary policy outlook.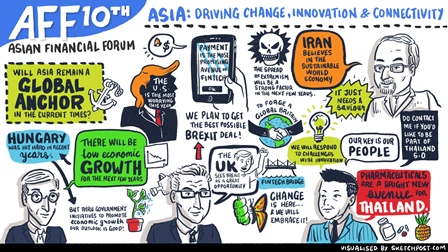 Panel Chair
Professor the Hon K C Chan, GBS, JP
Secretary for Financial Services and the Treasury,
Hong Kong Special Administrative Region of the People's
Republic of China
Speakers
Mr Mihály Varga
Minister for National Economy of Hungary
Mr Simon Kirby MP
Economic Secretary to the Treasury United Kingdom
Dr Mohammad Khazaie
Vice Minister of Economic Affairs and Finance of Iran and President of the Organization for Investment, Economic and Technical Assistance of Iran (OIETAI)
Mr Kiatchai Sophastienphong
Vice Minister for Finance, Thailand
Policy Dialogue - Challenges for Central Banks and Financial Regulators in an Era of New Political and Economic Uncertainty
2016 has turned some recent assumptions on their head, which means that 2017 will be challenging for policy makers and markets. With Brexit, President-elect Trump's election, dollar appreciation, the return of inflation in some developed markets and increasingly divergent fiscal and monetary policies in the US, Asia and Europe, the "low for long" assumption about interest rates is being re-assessed. Emerging economies are dealing with capital flight, currency depreciation pressures and a backlash against globalisation. Protectionism is also on the rise. This Policy Dialogue will discuss how central banks and financial regulators can respond to achieve sustainable economic growth while maintaining financial stability, and what economies in the greater Asian region can do in response.
Panel Dialogue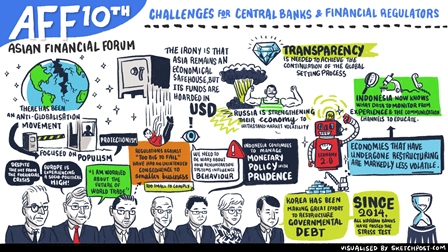 Mr Ashley Ian Alder, JP
Chief Executive Officer, Securities and Futures Commission;
Chairman of the Board, International Organization of
Securities Commissions
Speakers
Mr Klaus Regling
Managing Director of European Stability Mechanism
Mr Saeb Eigner
Chairman, Dubai Financial Services Authority
Mr Andrea Enria
Chairperson, European Banking Authority
Mr Mirza Adityaswara
Senior Deputy Governor, Bank Indonesia
Ms Ksenia Yudaeva
First Deputy Governor of the Bank of Russia
Dr Eun-bo Jeong
Vice Chairman, Financial Services Commission
Panel Discussion on Global Economy
The world enters 2017 with a myriad of uncertain elements that may have lasting impacts on most parts of the global economy. Would US trade protectionism under a Trump presidency escalate profoundly to curtail the already anaemic global trade growth? How would Trump's proposed inflation-prone fiscal stimulus affect the pace and magnitude of US monetary policy tightening, accelerate capital outflows from emerging and other developed markets, and amplify capital and currency market volatilities? Besides, a continual slowdown of the Chinese economy, delayed recovery in Japan, doubts over EU unity in light of upcoming elections and Brexit, along with geopolitical tensions in Asia and outside of the region, will also foreshadow the 2017 outlook. This panel will discuss the global economic outlook amid all these looming uncertainties and prospects for sustainable growth in the years ahead.
Panel Chair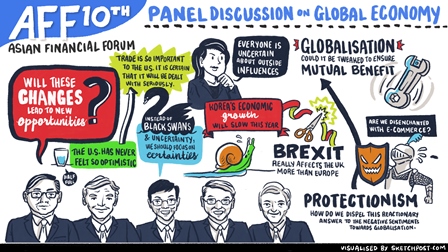 Dr the Hon Victor K. Fung, GBM, GBS
Group Chairman, Fung Group
Speakers
Mr Raymond L. Conner
Vice Chairman, The Boeing Company
Mr Ding Xuedong
Chairman & CEO, China Investment Corporation
Mr Sung-Soo Eun
Chairman of the Board of Directors and Chief Executive
Officer, Korea Investment Corporation
Mr Christian Noyer
Honorary Governor, Banque de France
Panel Discussion on Prospects for ASEAN
Entering the second year of AEC establishment, ASEAN will likely fare well despite a challenging external environment, with the slackened demand for ASEAN exports in Europe, Japan and China partly compensated by an upswing in the US economy, whilst solid infrastructure and consumer spending within ASEAN continues to underpin domestic demand. Although individual ASEAN countries may differ in their responses to the sluggish global economy and the attendant tumble in commodities prices, some have succeeded in turning adversity into advantage, deepening policy reforms and seeking fiscal discipline through energy subsidy reduction. This panel will discuss how the AEC as an integrated consumer market and production base can ride on demographic and urbanisation dividends to usher in new waves of trade and investment opportunities, while leveraging the Belt and Road Initiative and other regional free trade arrangements.
Mr Anthony Nightingale, CMG, SBS, JP
Director, Jardine Matheson Holdings Limited
Speakers
Mr Chairul Tanjung
Founder and Chairman, CT Corp
Ambassador Zhou Wenzhong
Secretary-General, Boao Forum for Asia
Mr Jaime Zobel de Ayala
Chairman and Chief Executive Officer, Ayala Corporation
Panel Discussion on China Opportunities
As China gears down for a more sustainable and balanced expansion based on consumption, it remains Asia's economic anchor with enviable GDP growth of at least 6.5% in the lead up to 2020, buttressed by supply-side reforms and schemes like Internet Plus, Made in China 2025, and notably the Belt and Road Initiative. While aiming to free up market vitality and facilitate economic upgrade internally, China has to be vigilant that the credit expansion which steadies the economy in the short term may undermine long-term reform efforts. Externally, China faces a formidable environment, notably sluggish developed markets, and trade protectionism that may escalate under a Trump presidency in the US, along with capital outflow and renminbi depreciation driven by massive ODI and hastened by US rate hike expectations. This panel will discuss how China can navigate the choppy waters in 2017 to engender greater economic stability and efficiency, alongside creating trade and investment opportunities for Chinese and overseas enterprises.
Panel Chair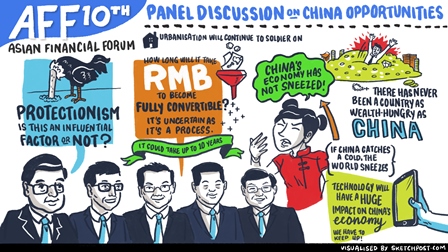 Mr Ronnie C. Chan
Chairman, Hang Lung Properties Limited
Speakers
Mr Raymund Chao
Greater China Chairman, PwC
Mr Lai Xiaomin
Chairman, China Huarong Asset Management Co., Ltd.
Mr Ning Gaoning
Chairman, Sinochem Group
Mr Wang Hongzhang
Chairman and Executive Director, China Construction
Bank Corporation
17 Jan (Day 2)
17 January 2017 (Tuesday) - Day 2
Breakfast Panel on Positioning Hong Kong in the New World Order
Sponsored by:
The "new world order" has evolved with the launch of the Belt and Road Initiative, the increasing usage of RMB in international transactions as manifested by RMB's entry into the SDR on 1 October 2016, and the Paris Agreement on Climate Change (COP21) confirming increasing concern on environment and sustainable development. The rise of Fintech has brought in new financial institutions providing financial services to a large number of consumers and investors, as well as changing the ways banks and corporations interact with their clients and each other.
Hong Kong stands ready to ride on these very important new developments leveraging on its role as an international financial centre, a super-connector as well as an efficient intermediary. Hong Kong being the top offshore RMB business centre through which most of the international transactions denominated in RMB are intermediated is a good reflection of Hong Kong's role as a super-connector of substance.
In this session, a panel of distinguished speakers with in-depth knowledge on these subjects will discuss how businesses and investors in Hong Kong can get ready for the "new order" - to take the best advantage of the changes and keep abreast with the latest new developments.
Welcome Remarks
The Hon Laura M Cha, GBS, JP
Non-official Member of the Executive Council, Hong Kong Special Administrative Region
of the People's Republic of China Chairman, Financial Services Development Council
Non-Executive Deputy Chairman, HSBC Asia Pacific
Mr Benjamin Hung Pi Cheng, BBS, JP
Regional Chief Executive Officer, Greater China & North
Asia, Standard Chartered Bank (Hong Kong) Limited
Speakers
Sub theme: Belt and Road
Professor Frederick Ma Si-Hang, GBS, JP
Chairman, MTR Corporation Limited
Sub theme: Green Finance
Mr Tim Freshwater
Chairman, Goldman Sachs Asia Bank Limited
Sub theme: Fintech
Mr Lei Zhang
Founder, Chairman & CEO of Hillhouse Capital Management Group
Panel Discussion on Payment Technology and Cyber Security
Co-organised with:
Convenience of online search, staying connected through messaging and social media networks, and conducting instant online purchase and sale, have disruptively changed business operations and models in ways unprecedented. Concomitantly, they generate numerous transactions and massive fund flow each day through many local and cross-border payment platforms. Seamless communication and sprawling e-commerce sales through many information and application platforms, mobile or otherwise, necessitate proper identity validation, authentication and authorisation. Unequivocally, these processes are vulnerable to any scathing attack originated locally or internationally, reminiscent of recent reports that millions of accounts had been hacked. Known for its use in bitcoin distribution, blockchain technology adopts distributed ledgers of payments which aim to eliminate the need for central authorities to certify ownership and clear transactions. Yet, how could this distributed ledger technology be optimally adopted to ensure both security and transaction efficiency, while tackling counter-party risks and inter-operability among different chains? This panel will discuss where would payment technology and cyber security be next headed, and how would the interests of concerned stakeholders, including consumers, online vendors, payment platforms, internet and financial institutions, be best served?
Opening Remarks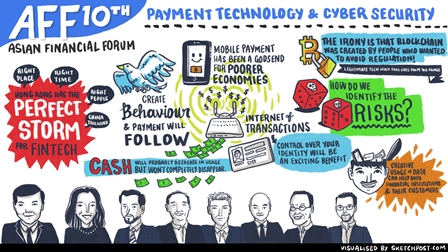 Dr Lee G. Lam
Chairman, Hong Kong Cyberport Management Company Limited
Panel Chair
Ms Melissa Guzy
Co-Founder and Managing Partner, Arbor Ventures
Speakers
Mr Eoghan Murphy TD
Minister of State at the Department of Finance, Ireland
Mr Jixun Foo
Managing Partner, GGV Capital
Mr Lars Ottersgård
Executive Vice President and Head of Nasdaq Market Technology
Mr Makoto Shibata
Head of Global Innovation Team, Digital Innovation Division, The Bank of Tokyo-Mitsubishi UFJ, Ltd
Mr Stephen 'Kai' Sui
Chief Executive Officer, Neural Technologies Limited
Mr John Wolpert
Global Blockchain Offering Director, IBM
Concurrent Workshop: Infrastructure Financing in Asia: Prospects and Challenges
Organised by:
Financial Services and the Treasury Bureau, The Government of the Hong Kong Special Administrative Region of the People's Republic of China Hong Kong Monetary Authority Infrastructure Financing Facilitation OfficeHong Kong Trade Development Council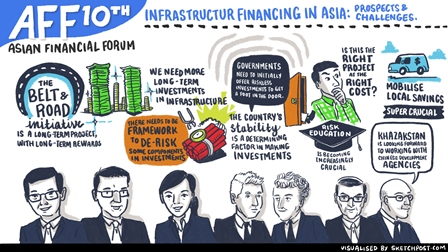 Panel Chair
Mr Norman T. L. Chan, GBS, JP
Chief Executive, Hong Kong Monetary Authority
Speakers
Dr Kairat Kelimbetov
Governor of Astana International Financial Centre, Kazakhstan
Ms Suyi Kim
Managing Director, Head of Asia Pacific, Canada Pension Plan Investment Board
Mr Geert Peeters
Executive Director & Chief Financial Officer, CLP Holdings Limited
Mr Gordon French
Group General Manager and Head of Global Banking & Markets, Asia Pacific, HSBC
Mr Ben Way
Chief Executive Officer, Macquarie Group Asia
Mr Liu Jian
Director General, Department of International Economic Relations, Ministry of Finance, The People's Republic of China