Programme

14 Jan (Day 1)
14 January 2019 (Monday) - Day 1
Morning
Opening Session
Welcome Remarks
Opening Remarks
Inspiration Hall
(Hall 5B)
Plenary Session - Creating a Sustainable and Inclusive Future: Opportunities and Challenges
Economic growth has always been high on the policy agenda for governments. Nowadays, leaders in many parts of the world focus not only on the quantum of growth but also growth that is sustainable and inclusive, for the benefit of the present and future generations. Financial system and markets have a paramount role to play in supporting such sustainable growth. Inclusiveness is a key dimension so that the growth in investments and advances in Fintech developments could be enjoyed by all segments of the population. During this session, senior government officials, regulators and policy makers from around the world will share their views on how financial policies can help to overcome the challenges and shape a sustainable and inclusive future for all.
Panel Chair
The Hon James Lau, JP
Secretary for Financial Services and the Treasury, The Government of the Hong Kong Special Administrative Region of the People's Republic of China
Speakers
Inspiration Hall
(Hall 5B)
Panel Discussion - Managing Global Financial Risks and Opportunities in 2019
As the global economy enters 2019, the expansion seen in the past two years appears to have peaked, and risks to financial stability have increased, notably United States-China trade tensions, heightened market volatility, monetary policy normalisation, Brexit and fiscal discipline in the European Union. Meanwhile new trends are emerging, including not just the growing popularity of green finance but also advancement in Fintech, which present new opportunities and better user experience but also new variables, including cybersecurity and third-party dependency risks. This Panel brings together a group of eminent policy makers and regulators to exchange views on the risks and opportunities in 2019, and possible policy responses to them.
Panel Chair
Speakers
Inspiration Hall
(Hall 5B)
Afternoon
Keynote Luncheon
Sponsored by:

For more than 70 years now globalisation, in the modern sense, has shaped the world's economic growth. Of late, though, this supposed foundation of international trade and economic development has been badly shaken. On one side of the Atlantic, the UK has voted to leave the largest trading bloc the world has ever seen, while, on the other, Donald Trump, the US President, seems to have abandoned his country's long-standing commitment to free trade. With the protectionist sentiment in the US seemingly set to deepen, a development reflected in the distinct possibility of yet higher tariffs being imposed as part of the ongoing Sino-US trade dispute, many are wondering as to the exact nature of the endgame here. Of particular concern are the consequences to other economies should trade tensions between the US and China continue to escalate. At the same time, many are wondering how the actions of the Trump administration will impact on global and fiscal policy over the long-term. In order to shed some light on many of these issues, Robert Zoellick will share his insights into the Sino-US trade conflict, as well as providing his analysis of the current global economic trends and the longer-term outlook.
Welcome Remarks
Opening Remarks
Moderator
Speakers
Grand Hall
Panel Discussion on Global Investment in the New Economy
Against a backdrop dominated by New Economy start-ups, it is the tech-based businesses that have set an often-punishing pace, demonstrating exponential growth and relentlessly penetrating their target markets. It's fair to say that the rapid development of many such companies, alongside the transformative power of their technologies, has become one of the key drivers of the global economy, frequently luring investors into backing both the New Economy's safer bets and some of its outliers. In a bid to map out the changing financial realities of this still-evolving landscape, key specialists from many of the global leaders in the banking and financial services sectors will reflect on the lessons to be learnt from their own experience of the New Economy and discuss both the investment opportunities now emerging and the incipient risks.
Panel Chair
Speakers
Inspiration Hall
(Hall 5B)
Panel Discussion on Financial Innovation
Fintech has emerged as a powerful disruptor and one that is rapidly transforming the real economy and the financial sector at a global level. At the same time, it has the potential to advance financial reforms and deliver sustainable development. Most notably, digital financial solutions, such as mobile money, e-wallets and crowdfunding platforms, have also allowed expanded access to financial assets and services, developments that have clearly promoted financial inclusion. Against such a frenetic backdrop, many remain uncertain as to just what are the key fintech trends, while concerns remain that many regulatory bodies are now out-of-step with this changed landscape. This session will address both these essential issues, with a particular focus on:
Peer-to-Peer (P2P) lending in Mainland China and the current regulatory framework
The development and adoption of Blockchain technologies
Wealth management in a time of greater financial inclusion
Panel Chair
Prof KC Chan, GBS, JP
Adjunct Professor of Finance, The Hong Kong University of Science and Technology;
Former Secretary for Financial Services and the Treasury, The Government of the Hong Kong Special Administrative Region of the People's Republic of China
Speakers
The Pulse
(Hall 5G)
Panel Discussion on Start-ups & Entrepreneurship
There has been an explosion in entrepreneurial activity over recent years, largely on account of technological advances and a greater willingness among professionals to forge their own paths away from the restrictions imposed by large corporations. In particular, China has seen a huge surge in its number of start-ups over the last five years, a development driven by the country's commitment to reinventing itself as a global innovation powerhouse. As a result, venture capitalists have poured billions into such areas as Big Data, Artificial Intelligence (AI) and blockchain technology, all lured by the hope of backing the next Alibaba or Tencent. In this panel discussion, speakers will dissect the start-up ecosystems of China, while sharing their insights into best practice when it comes to securing investment.
Panel Chair
Speakers
Inspiration Hall
(Hall 5B)
Panel Discussion on Risk Management along the Belt and Road
What are the risks of infrastructure projects in Belt and Road countries? How can the risks be effectively managed to make a project bankable? What role does insurance play in the risk management of BRI projects? These are the core questions of State-Owned Enterprises (SOEs) and financiers investing in infrastructure projects along the Belt and Road.

The Panel of experts will shed light on the linkage between risk management, insurance and bankability of Belt and Road infrastructure projects.
Panel Chair
Speakers
The Pulse
(Hall 5G)
Dialogue on China's Economic Outlook and Investment Strategies
Moderator
Speakers
Mr Tu Guangshao
Vice Chairman and President, China Investment Corporation
Mr Zhu Guangyao
Former Vice Finance Minister of the People's Republic of China
The Vision
(Hall 5G)
Evening
Cocktail Reception
Welcome Remarks
Ms Diana Cesar
Group General Manager and Chief Executive, Hong Kong,
The Hongkong and Shanghai Banking Corporation Limited
Keynote Speaker
Hall 5C
AFF Deal Flow Matchmaking Session
InnoVenture Salon at AFF Deal Flow Matchmaking Session
(Co-organised with the Hong Kong Venture Capital and Private Equity Association)
Hall 5E
<Programme is subject to change without prior notice>
15 Jan (Day 2)
15 January 2019 (Tuesday) - Day 2
Morning
Breakfast Panel on "Hong Kong's Role in the Changing Multilateral Trade Landscape"
Sponsored by: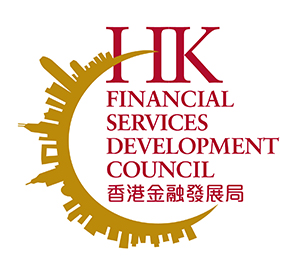 Uncertainties in the China-US relationship will likely persist in the foreseeable future. At the same time, the wrestle on post-Brexit arrangement is intensifying. These tensions and uncertainties would potentially impact global growth, reshape global supply chain and manifest in new geopolitical rivalries and alliances. On the other hand, the change in consumption and trade corridors driven by the rise in middle class in emerging markets, the global asset redenomination and China's capital account opening will be reshaping world flows in the next decade.

Hong Kong has long been serving as the Super-connector between China and the rest of the world. In this session, a panel of distinguished speakers will discuss how Hong Kong's strategic role will evolve against the backdrop of these economic and geopolitical developments, opportunities and risks for the financial industry and what we should do to safeguard Hong Kong's position as a leading international financial centre.
Moderator
Mr Laurence Li, JP
Chairman, Financial Services Development Council; Barrister-at-Law, Temple Chambers
Panel Speakers
Grand Hall
09:45 – 10:45

FinTech Revolution with Traditional & New Economy Integration
Sponsored by: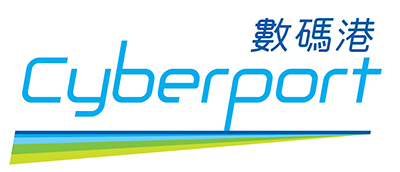 Unleash the disruptive financial technology for its potential benefits to financial services industry. The session will share specifically in RegTech and InsurTech development helping to streamline the process of compliance for financial services, risk management and financial costs reduction, etc.

Regulators in the world are facing the regulatory challenges on innovation in the financial market, how would they strike right balance between maintaining the market supervision and promoting emerging digital technologies? Insurance policies have a lot of possibilities for innovation, how InsurTech start-ups can address the changing needs of the customer and significantly improve operational capabilities…?

In this thematic session, Cyberport together with industry leaders would analyse on how they accommodate and facilitate the development of new digital technologies in a sake of providing financial services in a robust and efficient way and also their considerations when delivering the new emerging technology in the perspective of a regulator.

In the panel discussion, few InsurTech start-ups from Cyberport Community will share their experience on how their solutions create new InsurTech Paradigm through the applications of Insurance AI platform, service layer chatbot, blockchain technology and digital platform.
Welcome Remarks and Moderator of Fireside Chat
Speaker of Fireside Chat
Moderator of Panel Discussion
Speakers of Panel Discussion
Inspiration Hall
(Hall 5B)
09:45 – 10:45

Financial Development in the Guangdong-Hong Kong-Macao Greater Bay Area: The Future of FinTech
Sponsored by:

In recent years, financial technology has advanced and new technologies have emerged one after another. This profoundly affects and changes the pattern of traditional financial industries, business models, operational methods and the supply of financial services. With the acceleration of development pace, Hong Kong is also more opened to and deepened the cooperation with Guangdong-Hong Kong-Macao Greater Bay Area and other cities. The Greater Bay Area is one of the largest financial markets in the world, with huge opportunities.

As China's biggest financial media group, the Yicai Media Group will invite representatives and experts from the government, financial institutions, technology companies and research institutions to the workshop. Through panel discussion and experience sharing by guest speakers, the workshop will focus on how FinTech develops, such as how the advent of virtual banks in Hong Kong would transform the industry and facilitate a more open and inclusive financial services industry.
Welcome Remarks and Moderator of Panel Discussion
Ms Yang Yanqing
Deputy Editor-in-Chief, Yicai Media Group ;
Director, Yicai Research Institute
Keynote Speakers
Mr Li Yang
Chairman of National Institution for Finance & Development
Mr Tu Guangshao
Vice Chairman and President, China Investment Corportation
Speakers of Panel Discussion
The Pulse
(Hall 5G)
Investing in Asia's Entrepreneurs and Startups
Co-organised by: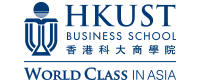 Every day, innovation is creating new businesses, sectors and industries. Technology is unlocking new ways for economies to develop sustainably, productively and efficiently. Here in Asia, 98 percent of businesses comprise entrepreneurs, startups and Small and Medium Enterprises (SMEs). Though perhaps small to start, these dynamic players employ half of the region's workforce and have become Asia's economic engine. But SMEs in developing countries still face tremendous funding challenges with an estimated finance gap of $5.2 trillion worldwide. Google and Temasek estimate an additional US$40 to 50 billion of capital investment is needed to unlock much of the region's potential over the next decade.

Corporate venture capitalists and other private sector investors in China are eager to support promising industries and sectors across the region and beyond, as evidenced by recent investments made by Alibaba in the e-commerce and fintech sectors in Southeast Asia. Often such support can lead to less developed countries achieving key development goals such as financial inclusion and access to essential services. Which technologies and applications are gaining the most traction among investors in the region? And what are the best means for Asia's entrepreneurs and startups to attract financing and explore cross-border opportunities?
Moderator
Mr Vivek Pathak
Regional Director for East Asia and the Pacific, International Finance Corporation (IFC)
Speakers
Theatre 1
(Level 1)
11:15 – 12:15

FinnoTalk - Cultural Transformation
Organised by:
Financial Services and the Treasury Bureau, The Government of the Hong Kong Special Administrative Region of the People's Republic of China
Hong Kong Monetary Authority
Hong Kong Trade Development Council
Although technology for financial services has already been around for many decades, not until these few years has fintech taken the centre stage. Artificial intelligence, distributed ledger technology, big data and cloud are beyond buzzwords, they will transform how banks operate in a dramatic way. In fact, fintech is not only about technology, but also brings cultural shifts and mindset changes to the conventional industry practitioners. Senior representatives from banks, fintech firm and tech firm will provide valuable insights and share their experience from different aspects of their journey of transformation.
Moderator
Speakers
Inspiration Hall
(Hall 5B)
11:15 – 12:15

Foster Smart FX Fintech for Hong Kong SMEs
Create Inclusive Financial Future and Ecosystems
As an important part of the Guangdong-Hong Kong-Macao Greater Bay Area, Hong Kong is expected to grasp the historic opportunities of the development of the Greater Bay Area and take a giant leap again. At the same time, with the continuous development and practice of the Fintech and Inclusive Finance strategy, becoming an international fintech innovation hub with global influence should be a core target of Hong Kong at this stage.

This workshop is intended to explore: How should Hong Kong rely on its innovative fintech breakthroughs to enhance its worldwide competitive advantages as a traditional international financial centre? What are the innovative ideas and measures for financial institutions, such as banks and foreign exchange companies, to support small and medium-sized enterprises with Fintech methods in the process of conducting sustainable development of Inclusive Finance? How can companies use the power of Inclusive Finance to achieve their own breakthroughs and create sustained vitality for Hong Kong's economy?
Moderator
Ms Tseng Chin I
Presenter of Financial Journal at Phoenix TV;
Executive Member of Council at Ifeng Finance Institute
Speaker
The Pulse
(Hall 5G)
Unleashing Impact Investing in Asia
Sponsored by:

Asia Pacific has been the fastest growing market for impact investments over the past five years. The Global Impact Investing Network (GIIN) says private investors have invested USD904 million through 225 direct deals and development finance institutions have invested USD11.2 billion in Southeast Asia since 2007. The total was expected to rise to USD38.6 billion by the end of 2018. The continued growth of impact investing in Asia is creating new opportunities and challenges. The goal of this workshop is to discuss the latest market intelligence as well as the industry trends and developments to better understand where impact investing fits in development of the region.
Opening Remarks
Mr Zhou Li
Editorial Board Member, China Daily Group ;
Publisher & Editor-in-Chief, China Daily Asia Pacific
Moderator
Speakers
The Vision
(Hall 5G)
Afternoon
12:30 – 14:00

Keynote Luncheon
Sponsored by: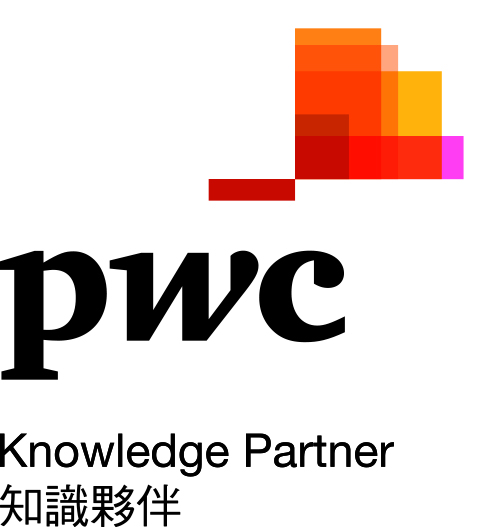 Over the past ten years, new technologies have facilitated the emergence of a wholly new (and often disruptive) phenomenon – the sharing economy. Thanks to new digital platforms that enable unprecedented connectivity and efficiency, and a culture now accustomed to online transactions and increasingly receptive to "access over ownership," the sharing economy has become a catalyst that has rewritten the rulebook in many sectors, with a legion of a startups now ever-eager to be the new Airbnb or the next Uber. According to PwC, the sharing economy globally will be worth more than US$330 billion by 2025 – an extraordinary increase from $15 billion just four years ago. Around the world, the sharing economy has had found applications in almost every sector, far beyond transportation and accommodation. When it comes to financial services, its potential for transformation is significant. Already today, we see new payment processing systems and game-changing concepts as peer-to-peer lending, on-demand insurance, crowdfunding and social payment facilities. Yet it is still early: what does the future of the sharing economy hold?

In a bid to help make sense of this still-evolving phenomenon, April Rinne, a globally-acknowledged authority on the sharing economy, will share her thoughts on the current stay of play and what's on the horizon: both opportunities and challenges, in Asia and worldwide, and what all of this may mean for the financial services sector.
Opening Remarks and Moderator
Speaker
Ms April Rinne
Founder, Advisor & Investor, April Worldwide;
Head of the Sharing Economy Working Group, World Economic Forum YGL
Grand Hall
14:30 – 15:30

What is the State of Blockchain Today? Industry Perspectives
Sponsored by: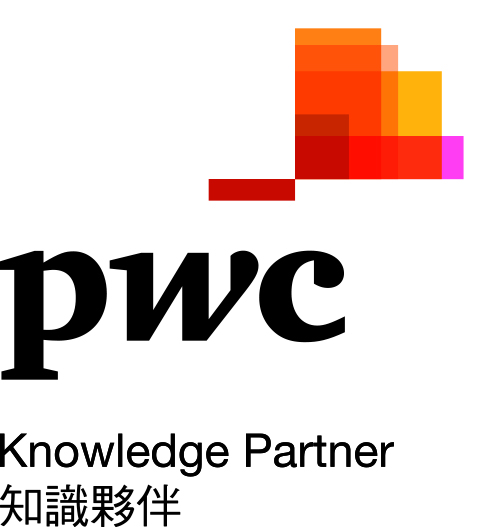 In PwC's 2018 survey of 600 executives from 15 territories, 84% say their organisations have at least some involvement with blockchain technology. Companies have dabbled in the lab; perhaps they've built proofs of concept. Everyone is talking about blockchain, and no one wants to be left behind. This session will explore the experience of companies well-versed with blockchain in different industries; it will explore their business case for blockchain investments, approach to partnerships, rules of engagement and regulatory uncertainty.
Moderator
Speakers
Inspiration Hall
(Hall 5B)
14:30 – 15:30

Building a successful Digital Finance Business in the Greater Bay Area with a Robust Secured Network
Sponsored by :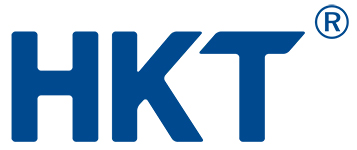 In this workshop, distinguished guests will share the major market trends and challenges of establishing digital finance business in the Greater Bay Area, especially in Cyber Security aspect, and the effective use of various AI enabled security infrastructures and cross-border ICT solutions to help finance industry undergo digital transformation.
Opening Remarks
Mr Larry Wong
Head of China Commercial and CPE Business, Commercial Group, HKT
Speakers
The Pulse
(Hall 5G)
Financing a Sustainable and Inclusive Future
Climate change actions along with other broader sustainability movements have been gaining strong momentums but still faces barriers such as political backlash and sceptics. Following up on the closing of the UN Climate Change Conference COP24, a big question that we would like to address is "How Asian economies can deliver climate resilient and inclusive growth via the engine of finance and policy". Are we able to reach the relevant SDG goals by 2030 given the outlook of green finance and sustainable investing across Asia? What are the concrete next steps that the financial power houses along with policy development in solving this trillion-dollar challenge?
Moderator
Dr Ma Jun
Chairman and President, Hong Kong Green Finance Association
Speakers
Closing Remarks
Mr Joseph H. L. Chan, JP
Under Secretary for Financial Services and the Treasury, The Government of the Hong Kong Special Administrative Region of the People's Republic of China
Inspiration Hall
(Hall 5B)
16:00 – 17:00

How Technology Will Transform Asset Management Business
Sponsored by: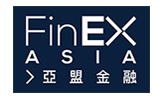 The global asset management industry is on the verge of a once-in-a-generation shift in competitive dynamics due to five converging trends: digital, reduced returns on investment, increased regulation, an upsurge in active management and increased demand for alternative assets. In order to succeed in a reshaped landscape with intense pressure on growth and margins, asset managers need to reallocate resources to high growth areas of the business and to improve operational efficiency. In the era of robots, regulation, and new money, could asset managers embrace the unknown to keep up with the changes of the world of investment to secure future growth? Is technology the key to the competition and what can we expect from technology adoption?
Moderator
Speakers
The Pulse
(Hall 5G)
16:00 – 17:00

Is There Room for Co-operation among Asian Fintech Hubs?
Fintech has grown tremendously in Asia in the last five years, and the region has become the leader for many fintech verticals. While various Asian cities vie for influence in the fintech sphere, their mutual co-operation will play a vital role in Asia further cementing its position as the leading region for fintech. This panel will discuss various opportunities for collaboration and the benefit for a coordinated plan amongst the various Asian fintech hubs.
Moderator
Ms Rachel Freeman
Advisory Manager, Financial Institutions Group, Asia Pacific, International Finance Corporation
Speakers
The Vision
(Hall 5G)
AFF Deal Flow Matchmaking Session
AFF Deal Flow Matchmaking Session
(Co-organised with the Hong Kong Venture Capital and Private Equity Association)
Hall 5E
<Programme is subject to change without prior notice>