Theme: Urbanovation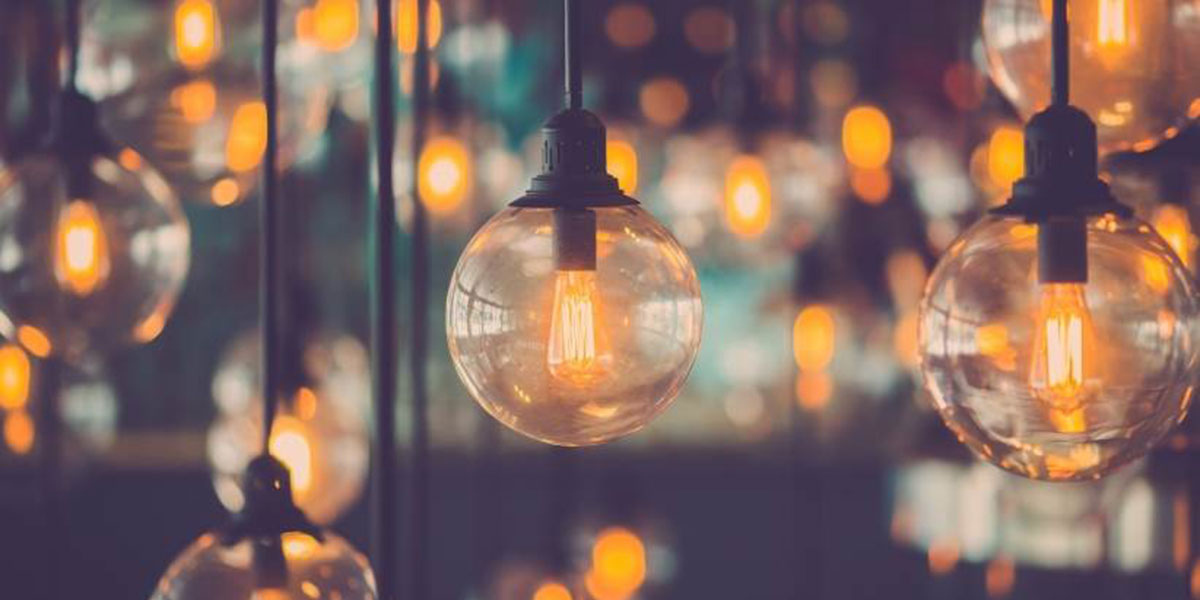 Dare to dream seeds innovation. A city that allows its inhabitants to dream and to realise them is nothing but truly a source of happiness. "Urbanovation: co-create a happy city", is launched to provide urban dwellers a platform to create and to materialise their dreams.
Dreams are not only to be created and achieved by individuals alone. The project "Urbanovation: co-create a happy city" demonstrates the impact of collective efforts of innovators across different industries. Powered by technology and design, we could together co-create a happier city and a happier community.
The campaign was launched to examine the interconnectedness of technology and design, and to look into how innovative ideas help resolve issues in the society with the aim to shaping a happier, more efficient and user-friendly community for all to enjoy.
The pavilion gathers 21 new innovations, creative projects, concepts and solutions from 27 collaborators and brands under one roof with the focuses on urban residence, digital edutainment and people-centric lifestyle products.
Urban Residence
With the increase in population, how could urban planning, spatial design and technology make our city and living spaces more inclusive, lovable and enjoyable?
---
Urban planning of smart city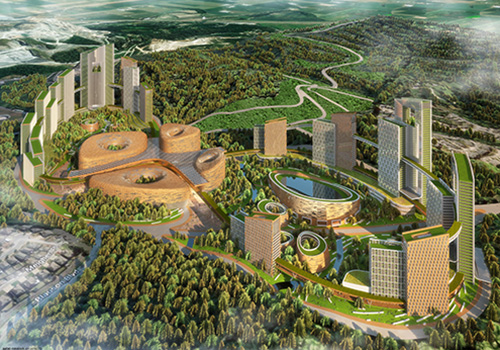 Avoid Obvious Architects has been pushing sustainable cities with focus on combining art with innovation. The design team will feature a city plan 35 km long for the City of Shenzhen in China and smart city, known as WeTown, in Vancouver region.
---
Innovative spatial design with technology integration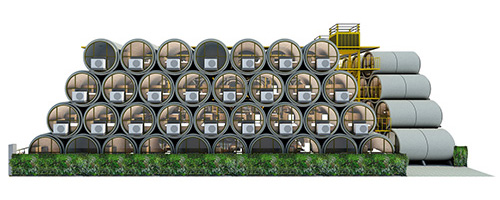 James Law Cybertecture
will feature an experimental, low cost, micro living housing unit to ease Hong Kong's affordable housing problems. Built from low cost and readily available concrete water pipe, the design utilizes a strong concrete structure to house an apartment for one/two persons with living, cooking and bathroom inside 100 sq.ft. Each O-Pod is equipped with smart phone locks for online access as well as space saving micro-living furniture. O-Pod can be stacked to become a low rise building that is modular community in a very short time, and can be located and relocated in different sites of Hong Kong.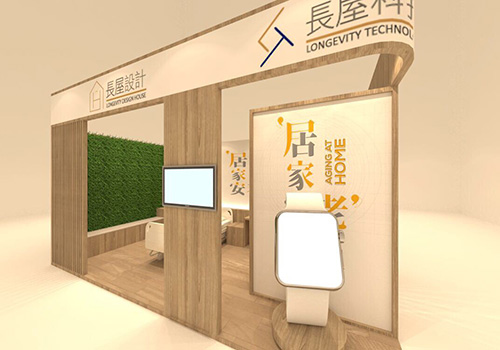 Longevity Design House
will showcase how space design integrating with technology and professional services could create an optimal living environment for elderly promoting the concept of aging in place in order to embrace the future challenge of aging population. Some of the products showcased are from
Panasonic
.
---
Connectivity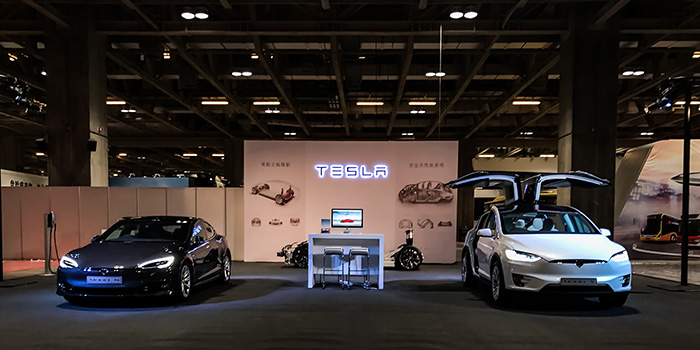 Tesla Inc.
will feature electric car model X. Today, Tesla builds not only all-electric vehicles but also infinitely scalable clean energy generation and storage products. Tesla believes the faster the world stops relying on fossil fuels and moves towards a zero-emission future, the better.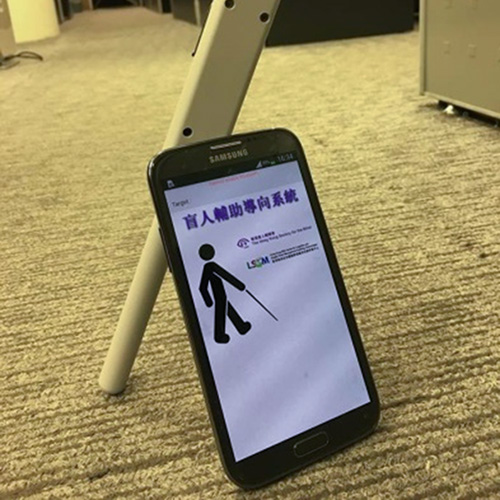 Hong Kong R&D Centre for Logistics and Supply Chain Management Enabling Technologies (LSCM)
developed a Blind Cane Navigation System for the visually impaired. With RFID technology and audio navigation, the system provides guidance to the visually impaired and leads them to their destination by the shortest route. By scanning the ID of the tags installed inside the tactile paving, the smartphone will provide the relevant vocal navigation instruction which corresponds to the destination specified by the user.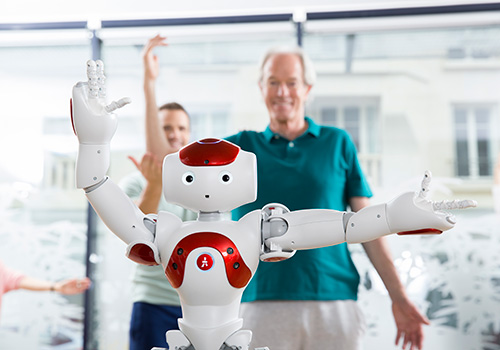 To connect with robots seems inevitable in the future. Teksbotics will bring in SoftBank Pepper and NAO while Slamtec will feature an AGV (automated guided vehicle), allowing audience to have a personal touch with them.
Radica Systems Ltd will illustrate the connectivity between Hong Kong livability and the happiness of Hong Kong people with support of big data and search insights sponsored by Yahoo!HK on an irregular TV wall from Mindstec.
Interactive Experience Partner:

Data Partner:

Power-up Studio – Digital Edutainment
Edutainment contributes to a fulfilling life style. With the introduction of 360 video, VR and robotic technology, there has been a tremendous change in the edutainment quality and experience propelling barrier-free interactive entertainment and a more joyful learning & training process.
---
VR Zone
ZOTAC International (MCO) Ltd will launch advanced backpack PCs (VR GO), combined with limitless play time, unrivalled comfort and new games excitement. (Contents to be provided by Homey on interior design, DJI on drone training, Market Trend on skiing experience and Zotac on gaming), the immersive world of VR is yours to explore.
---
imseCAVE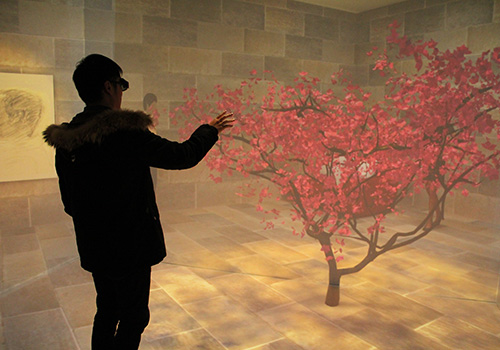 The imseCAVE is a low cost, high performance generic Cave Automatic Virtual Environment (CAVE) system that is versatile and powerful for cost effective design and analysis of complex rapidly configured to create immersive virtual environment for user to experience without the limitations of time and space. The imseCAVE has been deployed successfully in operation training by Government departments, Institutions and industry including HK Airport Authority, Cathay Pacific Services Limited, HK Police, Correctional Services Department, Construction Industry Council, Occupational Health Council, Heng Sang Management College, VTC, HKU SPACE, DHL Aviation (HK) Limited, etc. . (Content include ramp operation simulation of Cathay, power crane simulation of Construction Industry Council, Star War of Hasbro and virtual gallery.
---
imseDOME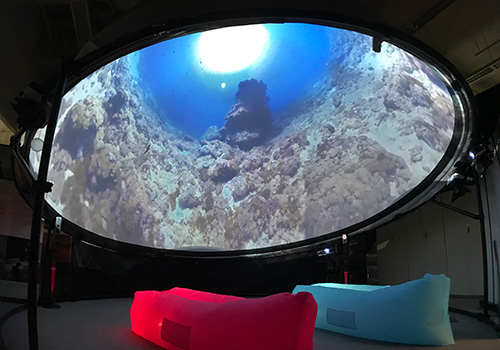 imseDOME -- an immersive, dome-shaped 360 degree projection system. It features extra high resolution with edge blended images from multiple projectors. Together with the content such as 360 movies or real-time interactive applications, the audiences are completely embraced by computer generated images and immersed into virtual worlds. (Content will be provided by
VR Educate
on experience underwater, in the nature and in the space.)
---
Makeblock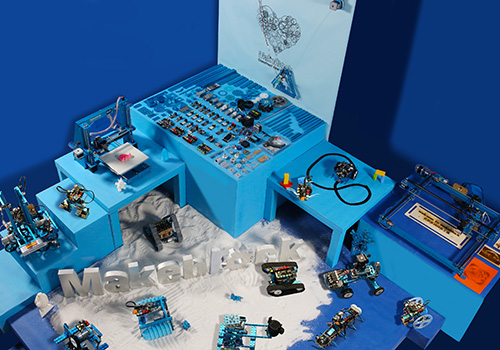 Makeblock is one of the most internationally renowned STEM / Maker Educational Platforms, paving the path for future makers to turn their creative projects into real world applications. Makeblock Inspiration Space at DesignInspire showcases creative STEM projects from local students, offering a precious opportunity for them to share their design and thinking process with the public. Their projects will inspire visitors, and demonstrate to the world the progress that STEM Education, Innovative Design and Maker Culture have made across Hong Kong.
Idea Mart – Lifestyle Products
People-centric approach has been widely adopted in product design industry. The collections under Idea Mart will show you the magic of integrating technology into design which makes our lives much easier and turns our society into a more inclusive community.
---
MOZACCO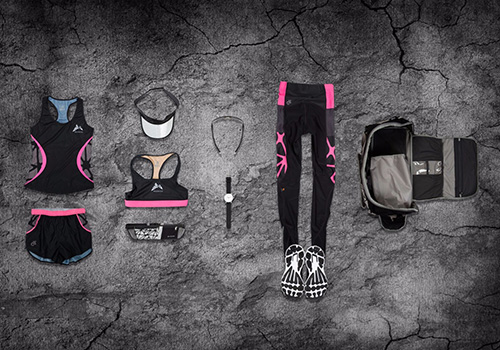 The Federation of Hong Kong Industries (FHKI) took the initiative to draw collaboration among local designers, manufacturers, athletes and professionals of other sectors to co-create MOZZACO. The brand name MOZACCO derives from mosaic, an assemblage of many small pieces of patterns to create an exquisite art. MOZACCO symbolises how cross-sectoral co-operations can bring forward boundless possibilities for fruitful co-creations.
The first collection features a set of sport gears that includes athletic apparel, windbreakers, compression pants, sunglasses, visors, headphones, watches, duffle bags and waist belts. The collection will bring wearers extra lightness to boost their athletic performance with the use of new materials and technology.
---
Gadget Excelerator Lab (GELAB)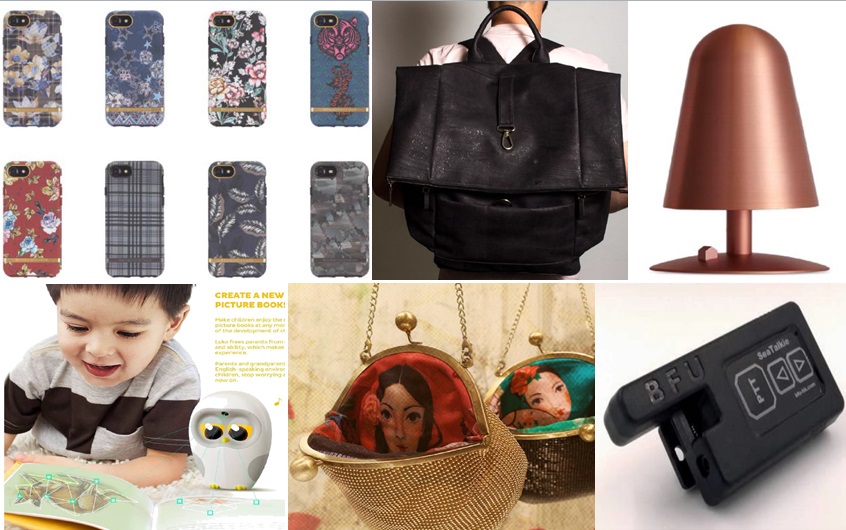 GELAB is an insightful incubator with the vision to catalyse global innovation by identifying and commercialising innovative ideas from potential start-ups with the help from its partners' manufacturing capacity and sales channels. Around 30 pieces of 3C products will be featured, most of the products are awarded design products with integration of technology.
---
HoHolife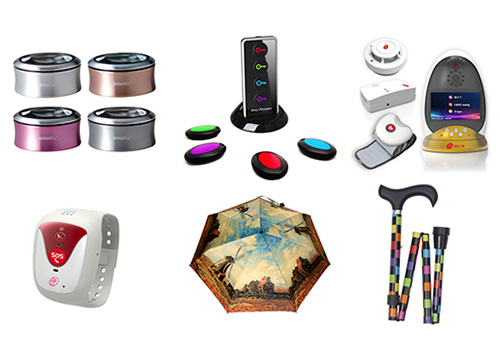 HoHolife is a social enterprise specialised in silver-age products, offering innovative and people-centric lifestyle products to the active senior citizens with the mission to promote ageing in place with style.
---
ORII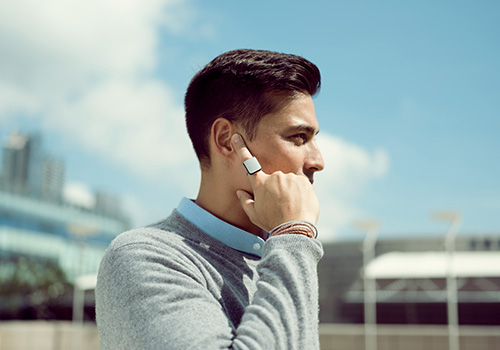 ORII is the world's first voice-powered smart ring using bone conduction technology to turn your finger into a smartphone. ORII will connect to the smartphones voice assistant (Siri or Google) via Bluetooth, enabling the user to take or make calls, send and receive messages, add an event to the calendar and much more. You can also set custom alerts to stay connected to what matters to you - all by simply touching the ear.
---
Longevity Tech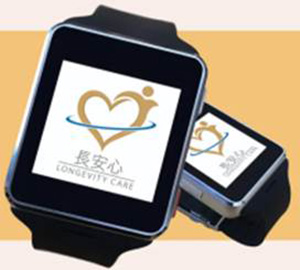 "i-Angel" is a product which combined the technology of "Longevity" and "L2", with the O2O elderly caring platform of "Hong Yip Properties Agency Ltd" and "Likons".
With indoor and outdoor positioning technology, coupled with 24-hour security monitoring and property management service, the platform is efficient in keeping the elderly in safe place and to locate them if they are found lost.
Funding organisation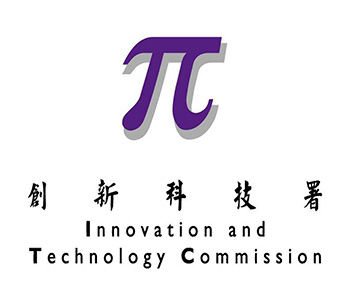 Any opinions, findings, conclusions or recommendations expressed in this material/event (or by members of the project team) do not reflect the views of the Government of the Hong Kong Special Administrative Region, the Innovation and Technology Commission or the Vetting Committee of the General Support Programme of the Innovation and Technology Fund.
*Information is subject to change without prior notice.