School Guided Tour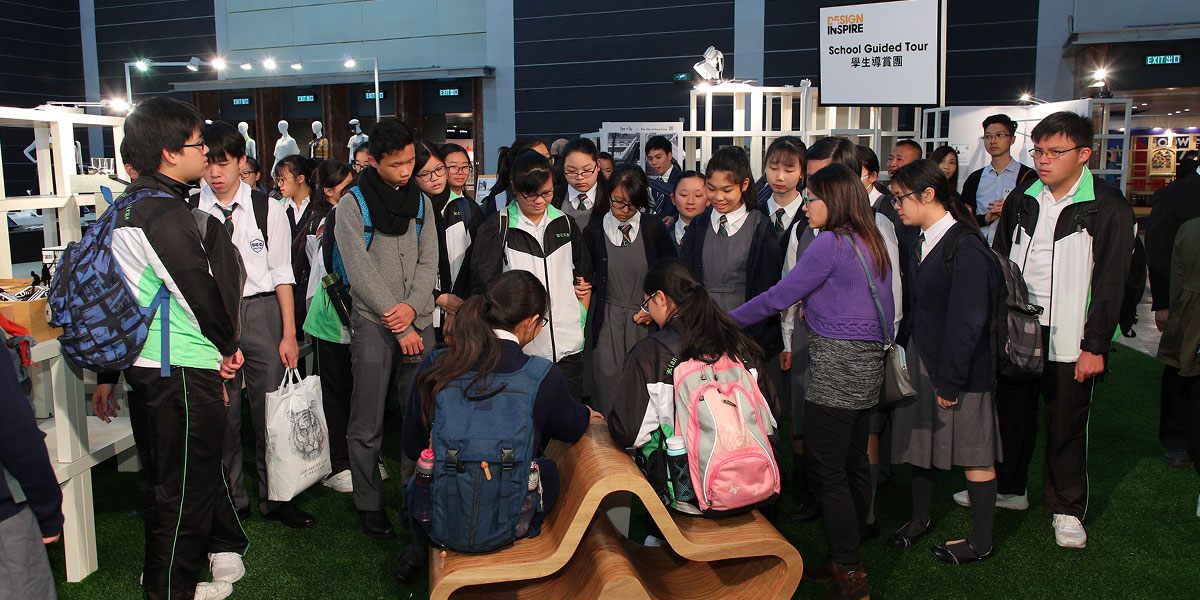 To inspire the young generation creativity,
Design

Inspire
offers guided tour to secondary schools and tertiary institutions. Led by the docent, students will be able to experience global design excellence and explore how innovative ideas reshape our urban life.
The school tour online registration is now closed. Please come and register at the Mission Meeting Point (outside Halls 3D) of DesignInspire at Hong Kong Convention and Exhibiton Centre from 6-8 Dec 2018. If you have any enquiries, please kind email us at
designinspire@hktdc.org
or call (852) 1830 668.
*Information is subject to change without prior notice.