School Guided Tour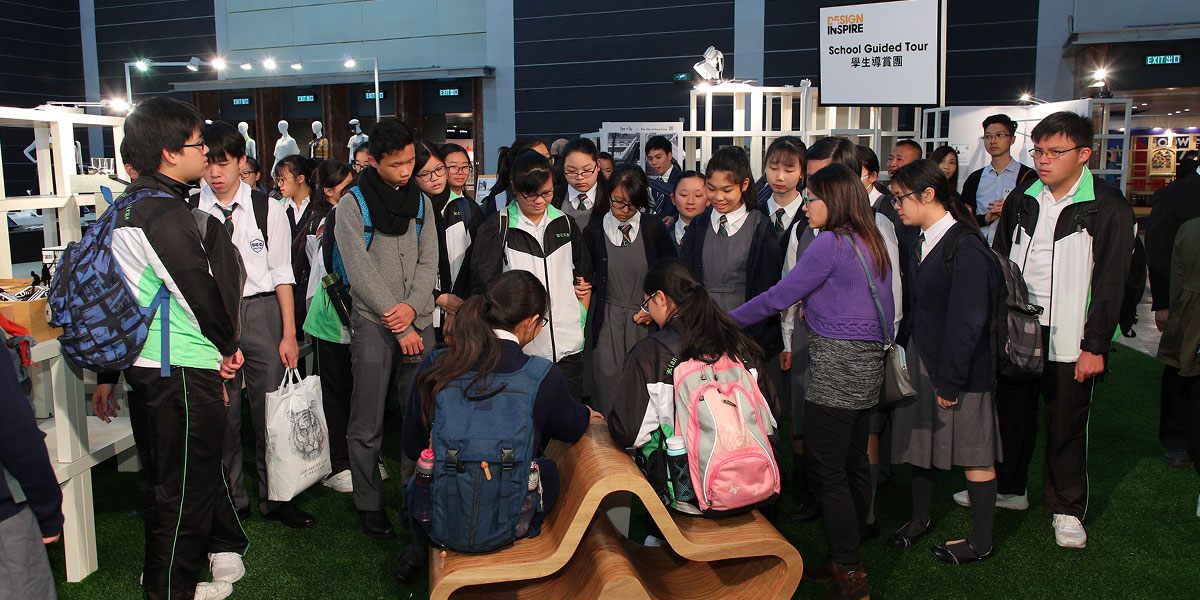 To inspire the young generation creativity, DesignInspire offers guided tour to secondary schools and tertiary institutions. Led by the docent, students will be able to experience global design excellence and explore how innovative ideas reshape our urban life.
Guided Tour Details:
The tour is free of charge and organised on a "first come, first served" basis.
The duration of each session is approximately 30 minutes and each tour is designed for an optimum of 30 students.
Upon request, InnoTalks and workshops (some workshops are paid activities) could be arranged complementing the guided tour to create a more comprehensive learning experience for students. Please contact us for more details.
A certificate will be issued to students after the tour for the recognition of their participation in the event.
Enquiry:
designinspire@hktdc.org
*Information is subject to change without prior notice.