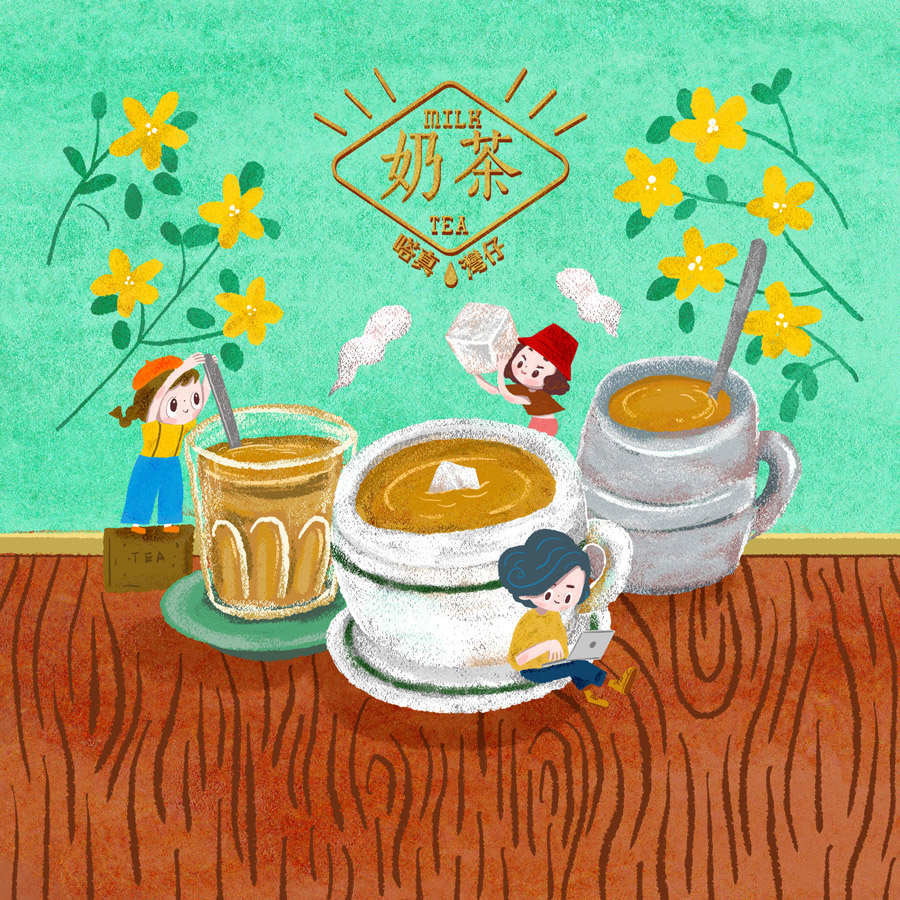 Milk Tea
When it comes to name the most representative foods of Hong Kong, milk tea will invariably appear on the top of the list. Its authentic local flavor is brewed by mixing creamy evaporated milk with rich black tea, then adding in an appropriate amount of sugar. However, it is not a local one. There are two arguments for its roots.
First, it is said that, originally, it was the Tibetans who mixed tea and milk for a drink, then later introduced to India and eventually adopted by their British colonialists. Second, at the dawn of the West meeting the East in the early seventeenth century, a Guangzhou government official thought of mixing tea and milk to entertain Dutch envoys, who took much delight in this new drink and introduced it to the Netherlands. It soon became a trend and the foundation for the milk tea we enjoy today.
In any case, one thing is certain, the Hong Kong-style milk tea we drink today was influenced by the British. It is said that in the 17th century, the British brought Indian-style milk tea back to their motherland, which soon became very popular among the royal circles, being served in a Sterling silver teapot and bone-chinaware, and gradually developed into an exquisite culture, what is now known as the afternoon tea time. What's more, this novel practice was not confined to the royal circles, but also spread to the common people. It eventually became a leisurely custom for all folks alike to enjoy a cup of milk tea and small pieces of pastry in the mid-afternoon or after work. It was introduced to Hong Kong in the mid-nineteenth century, becoming very popular among the upper classes and later also catching on with the common people. Before long, it was customary for people to take a break at 3:15 to enjoy a cup of rich and creamy milk tea at a food stall or a canteen-like eatery. After the test of time, the tea masters had learned to make it more smooth by filtering it through an elongated cotton bag, which in the end became entirely permeated with tea stains to look like the color of silk stockings, thus came to be known as "silk stocking milk tea" or simply "stocking" instead.
Recommended Shops
1) Tak Yu Restaurant
Address: G/F, 17-18 St Francis Yard, Wan Chai
Telephone: 25280713

2) Kam Fung Restaurant
Address: G/F, Spring Garden Mansion, 41 Spring Garden Lane, Wan Chai
Telephone: 25720526

3) Capital Café
Address: Shop B1, G/F, Kwong Sang Hong Building, 6 Heard Street, Wan Chai
Telephone: 26667766