The San Ace Controller is the industry's first fan controller that
Enables automatic speed control and remote monitoring of PWM fans*.
*Based on our own research as of February 19, 2019.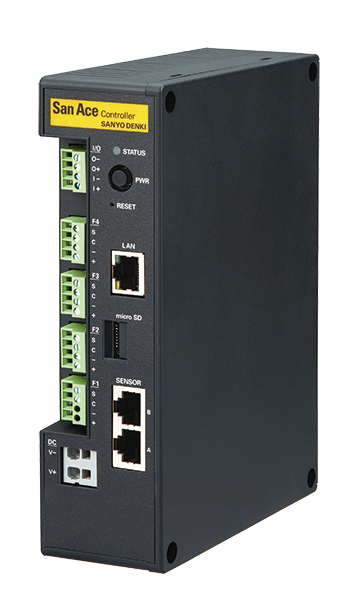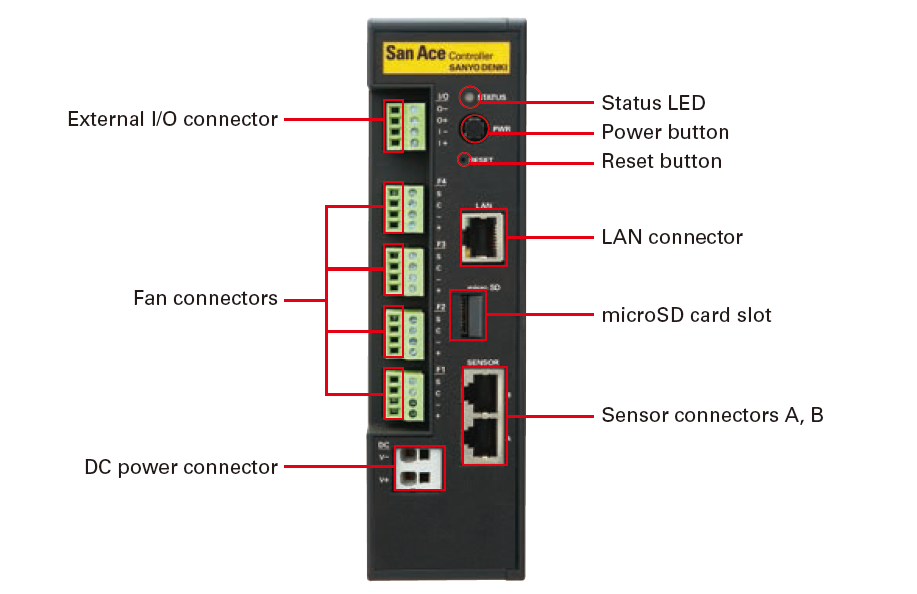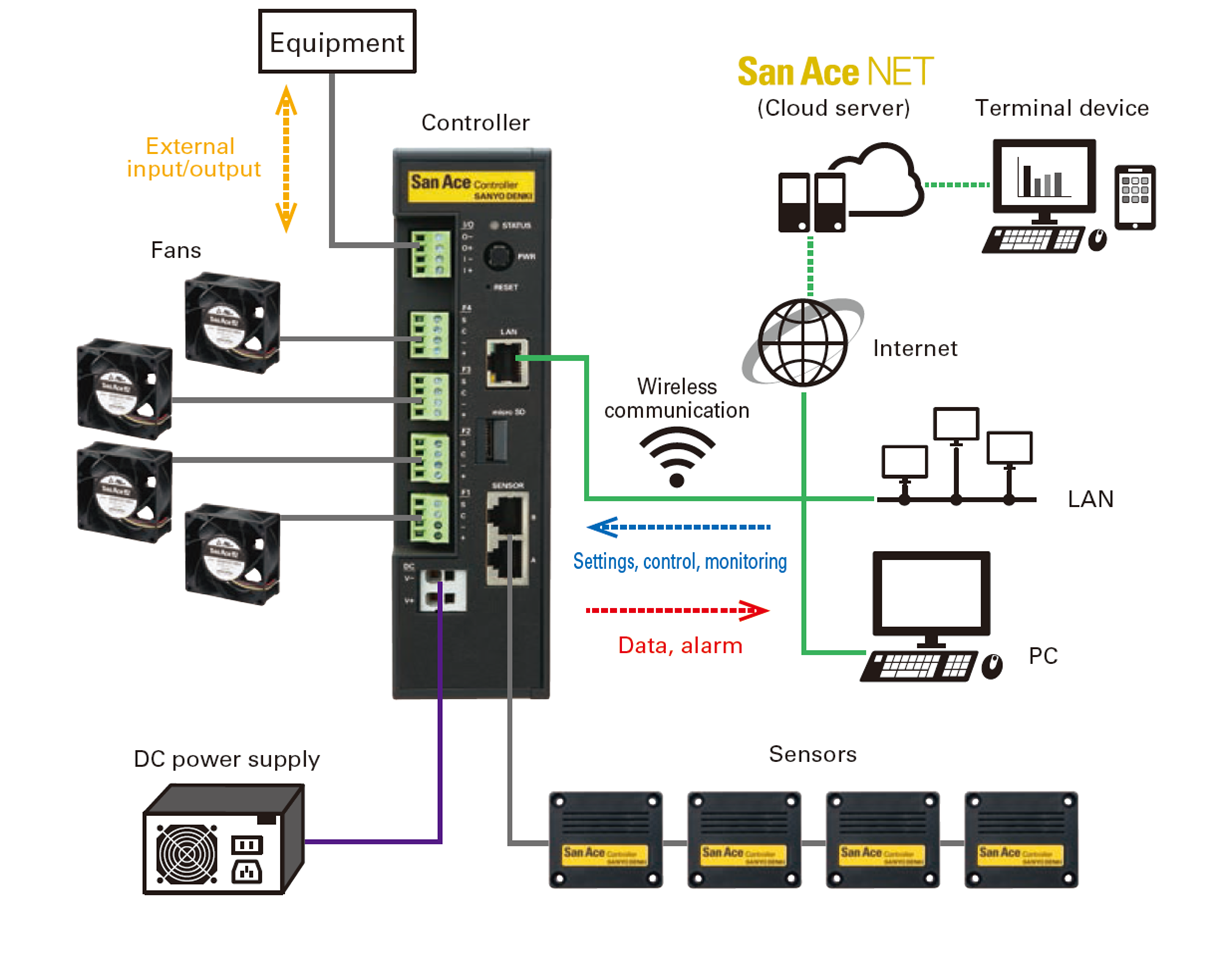 ・Product Features・
The San Ace Controller is easy to connect to user's terminal devices. (Wireless LAN / wired LAN)
and enables users to monitor the status of fans and sensors from remote terminal devices.
It detects outlier sensor measurements and sends alerts.
The San Ace Controller stores temperature, humidity, and air pressure measurements
For automatic fan speed control based on the setting conditions.
It reduces noise and improving efficiency of fan cooling and ventilation.
A maximum of four fans can be connected and controlled through The San Ace Controller,
Enabling different speed settings for individual fans,
And optimizes the airflow and static pressure of individual fans in multi-fan systems.
Settings, control, monitoring, and data download to be done through web browsers.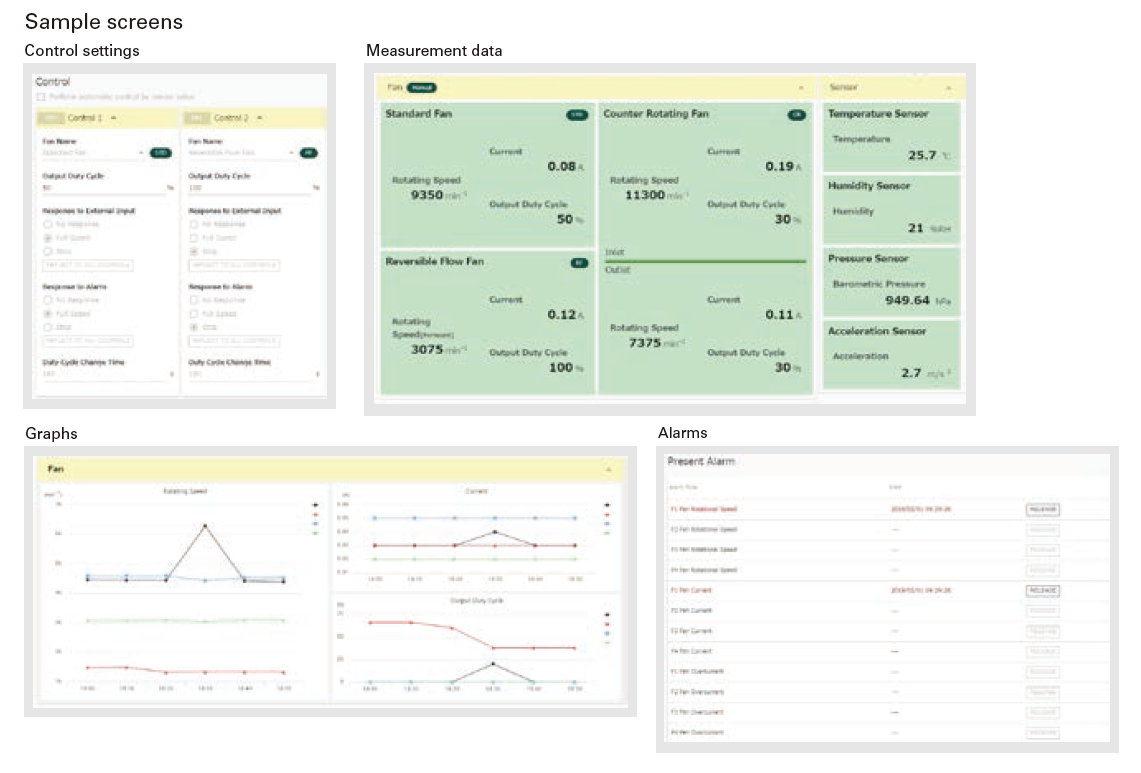 ・Simple Specification・
Model No.
9CT1-001
9CT1-002
9CT1-U001
 
With wireless LAN
Without wireless LAN
With wireless LAN,
cUL certified
Rated voltage [VDC]
12/24/48
Power consumption [W]
3.1
Max. input power
970 W or less
64 W or less (At 12 VDC)

100 W or less (At 24 VDC)

Operating voltage range [VDC]
7 to 60
Operating temperature range [˚C]
-20 to +70
Monitoring criteria
Fan speed, fan current, fan operation hours, sensor detection value,
external input
No. of connectable fans
Max. 4
Max. output current (Total)
20 A
5 A (At 12 VDC)
4 A (At 24 VDC)
Communication
Wireless
IEEE 802.11b/g/n,
-
IEEE 802.11b/g/n,
Frequency: 2.4 GHz
Frequency: 2.4 GHz
Wired
Ethernet 10BASE-T, 100BASE-TX
Width
50 mm
Height
180 mm
Depth
135 mm
Mass
450 g