The SANUPS E11B-Li hybrid UPS features long-life lithium-ion batteries
and the hybrid topology that achieves both high-quality power and efficiency.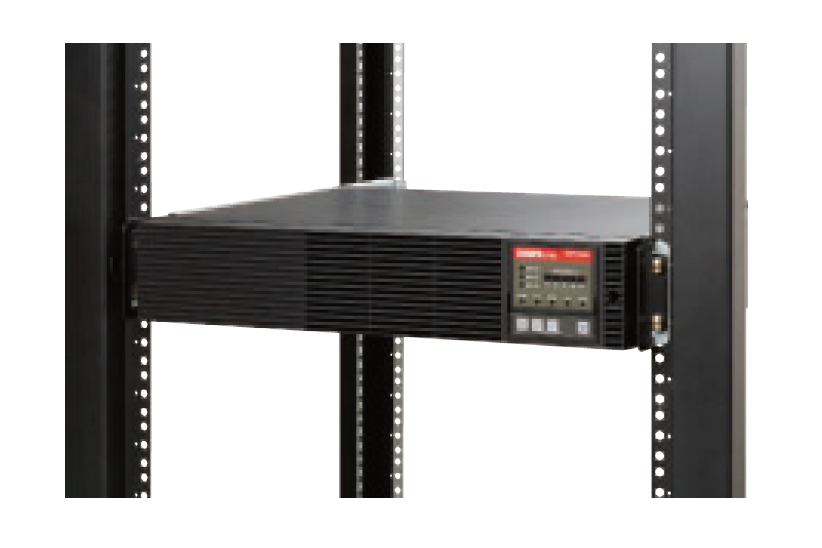 ・Product Features・
The E11B-Li UPS employs a hybrid UPS topology*.
It automatically selects the optimal mode of operation for any given input power conditions,
And achieves energy savings while providing high-quality power to loads when needed.
*A UPS design that automatically switches the double conversion and standby topologies according to the input power conditions.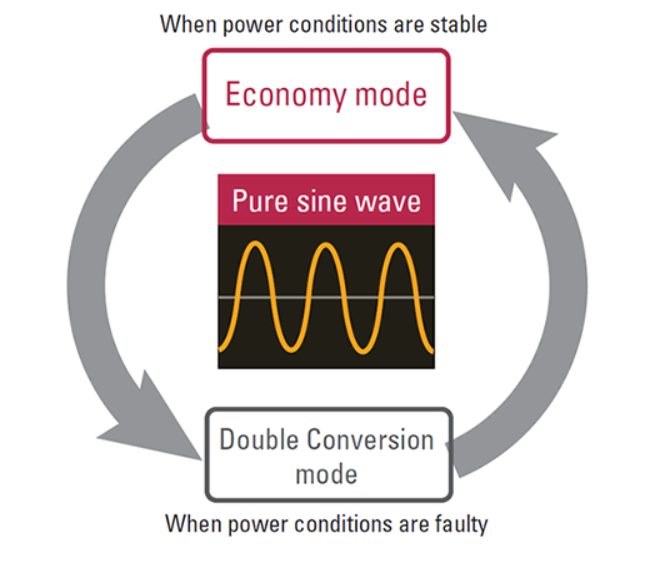 The Lithium-ion batteries of E11B-Li UPS extends the battery replacement to 10 years**,
While our conventional UPSs*** using lead-acid batteries require replacement about every 5 years.
Cost of battery replacement can be reduced.
** Conventional UPS: E11B (with lead-acid batteries).
*** At a 30°C ambient temperature.


Wide Operating Temperature Range
The E11B UPS has a wide operating temperature range of -10 to +55°C,
Providing the product with a higher degree of freedom of installation,
And allow it to be installed in locations with large temperature differences.

・Simple Specification・
Model
E11BL102A002AUJ
E11BL202A002AUJ
Rated Output Capacity
1.0 kVA/0.8 kW
2.0 kVA/1.6 kW
Technology
Topology
Hybrid
Cooling Method
Forced air cooling
AC Input
No. of Phases/wires
Single-phase 2-wire
Rated Voltage
200/208/220/230/240 V
Rated Frequency
50/60 Hz (auto-sensing)
Input Power Factor
0.95 or greater
AC Output
No. of Phases/wires
Single-phase 2-wire 
Rated Voltage
200/208/220/230/240 V
Rated Frequency
50/60 Hz
Load Power Factor
0.8 lagging (Variation range: 0.7 lagging to 1.0)
Overcurrent Protection
Automatic transfer to bypass (With automatic retransfer function)
Battery
Type
Lithium-ion battery
Battery Backup Time
4 min
Expected Life
Approx. 10 years
Battery capacity (At 15-minute rate)
132 Wh (66×2)
264 Wh (66×4)
Battery Backup Time
Can be enabled (Factory setting: "disabled")
Acoustic Noise
52 dB
55 dB
Heat Dissipation
130 W
260 W
Width
435 mm
Height
86 mm
Depth
①
381 mm
538 mm
②
320 mm
477 mm
Mass
12 kg mm
18 kg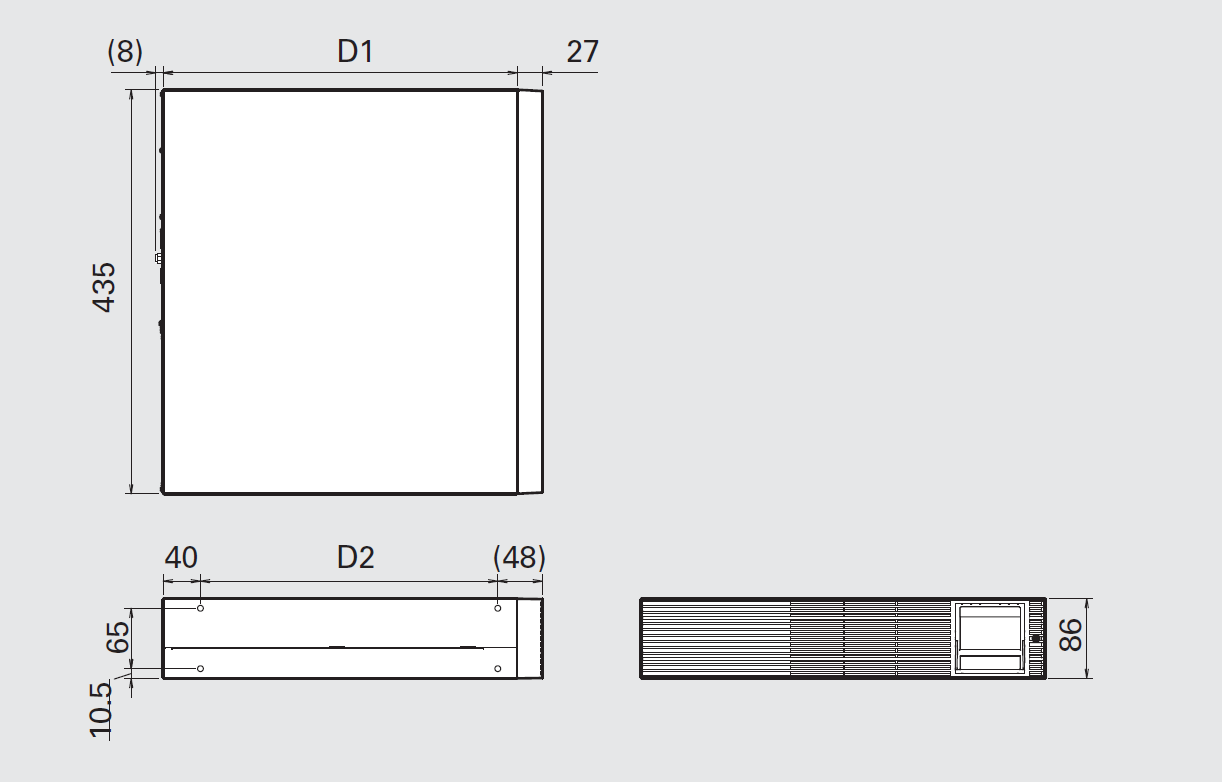 ・Line-up・