Why should you use Hong Kong's testing and certification services?
High Professional Integrity

Good Intellectual Property Protection

High Technical Competence

Quick Response to Market Needs

Robust Accreditation System Being Highly Regarded Internationally

A Free Port with Excellent Logistics Support
You can find more information about Hong Kong's testing and certification sector from the website of the Hong Kong Council for Testing and Certification (HKCTC): www.hkctc.gov.hk
To find quality reports / certificates? Look for the HKAS Accreditation Symbol!
All endorsed test reports / certificates issued by Hong Kong Accreditation Service (HKAS) accredited organisations bear the HKAS accreditation symbol with the registration number of the accredited organisations.
Wide Recognition of HKAS-Accredited Organisations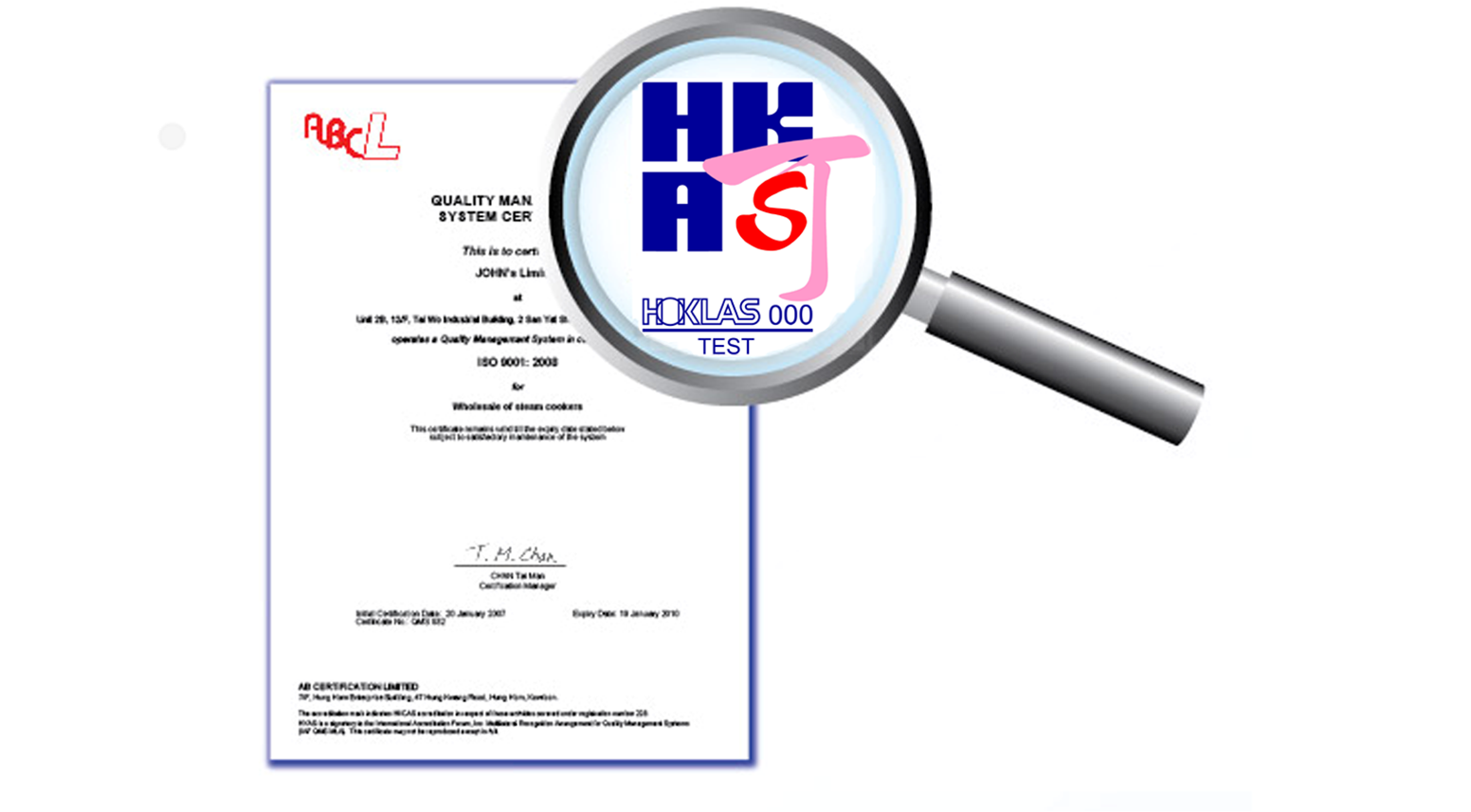 HKAS' accreditation is recognised in over 100 economies, including all major trading partners of Hong Kong such as the United States, European Union, Mainland China and Japan.
Accreditation helps users to identify reliable conformity assessment service providers. You can find service providers accredited by HKAS and their scope of accreditation from the website of HKAS: www.hkas.gov.hk