| Quick Details |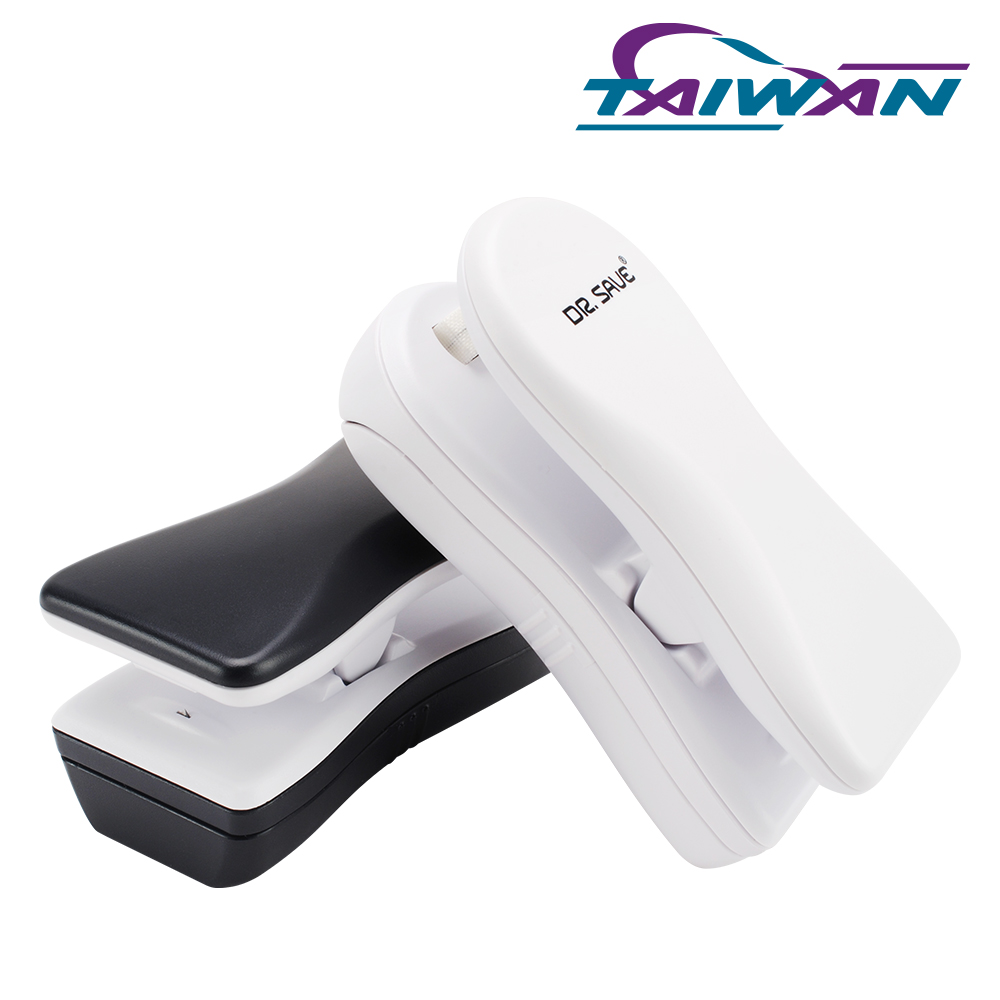 | | |
| --- | --- |
| Item | Descriptions |
| Series | MODSEAL |
| Item No. | QU201 |
| Standard Color | White |
| Size | 9.5 x 4.35 x 4.0 cm |
| Weight | 56 g |
| Power Source | 2 AA Alkaline Batteries |
| Material | ABS Plastic, Rubber, Stainless Steel, Teflon Tape, Ceramic, Ni/Cr. Heat wire |
| Product Certification | CE, PAHS, RoHS, REACH, WEEE |
| MOQ | 3,000 pieces |
| Place of Origin | Taiwan |
| Lead time required | WITHIN 30 Days after receipt of L/C or T/T Deposit |
| CCC CODE | 8422.30.00.00-8 |
| Features |
Compact and portable design.

Easy to use and convenient to carry.

Seals are airtight and watertight.

High-temperature sealing, moisture-proof, anti-mildew.

Sealing with style, multi-functional.

One side can seal in any kind of plastic bag, and the other side can cut/reopen the bag.

Comes with a magnet strip on the backside with a safety lock.

Seal any kind of plastic bag up to 0.3 mm in thickness.

Operated by 2 AA Alkaline batteries and using MICRO-THERMAL technology, MODSEAL can easily complete 300 sealing jobs after installing new batteries.

Made in Taiwan. 100% high quality.

Worldwide patented and trademark registered.
| How To Use |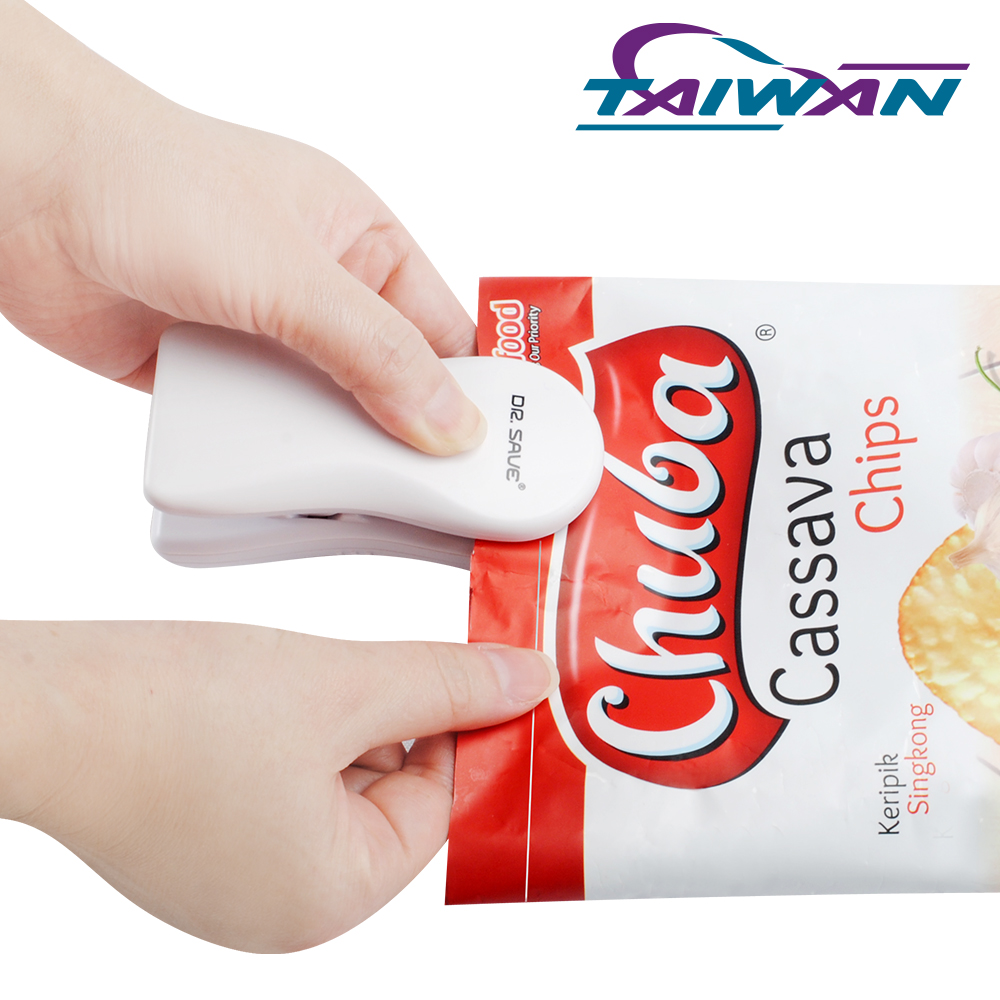 To Seal:
Place the plastic bag between the heating element and upper pad.

Hold the plastic bag with one hand and the sealer with the other.

Press down slightly on the press bar until both sides of the heater pad (Heating pad and upper pad) engage and wait for 3 seconds to heat up.

Start sliding the MODSEAL along one edge.

Flip the bag over and to the other edge.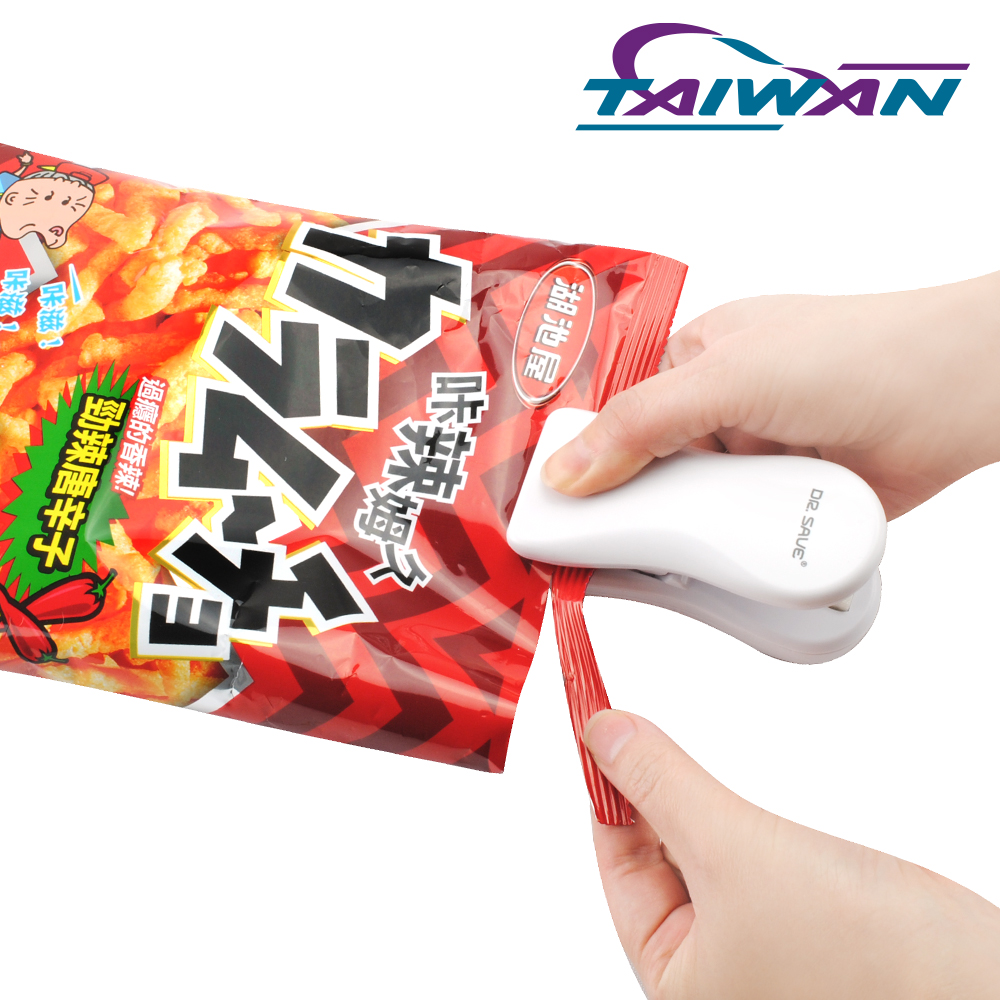 To Cut:
Place the plastic bag between the cutting bases.

Place your thumb on the press bar.

Press down and slide MODSEAL from left to right until the bag is torn open.
| Packing Information |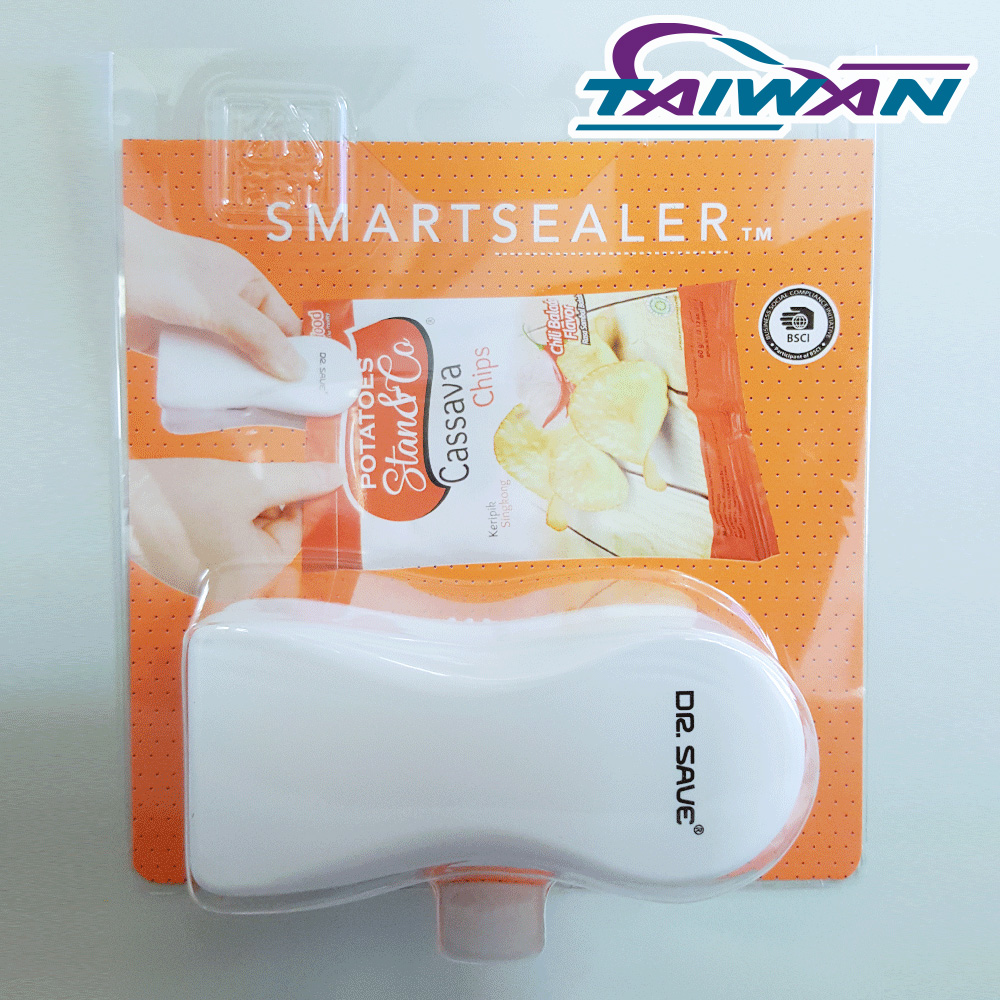 Item
Descriptions
Standard Packaging

Slide On Card

Package Size

14 x 15.7 x 4.8 cm

Package Weight

81 g

Package Content

1 piece MODSEAL

Master Carton Details
1 PC / Slide On Card
12 PCS / INNER BOX / 26 x 15 x17 cm
120 PCS / CTN / 3.03' / 80 x 29 x 37 cm
N.W. : 11.5 KGS / G.W. : 13.2 KGS
Container Load
1X20' 31,200 PCS
1X40' 69,600 PCS
| OEM/ODM Services |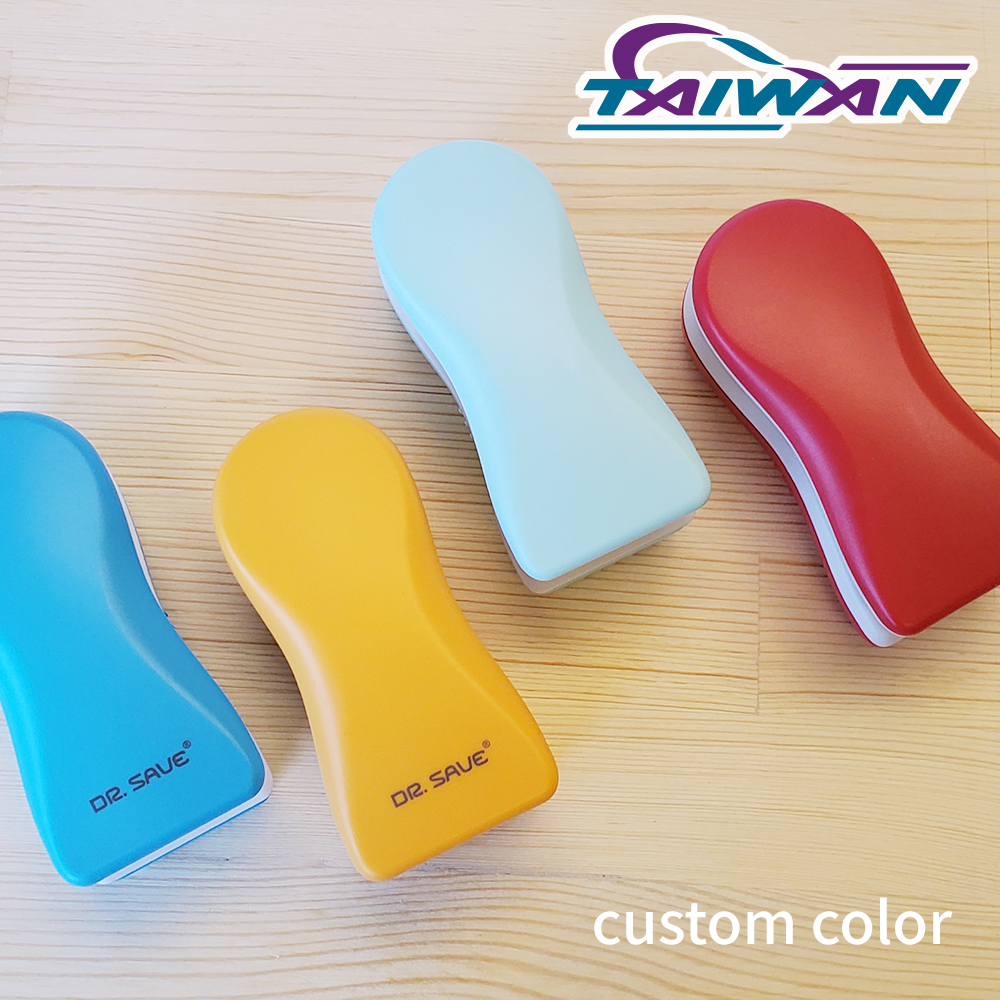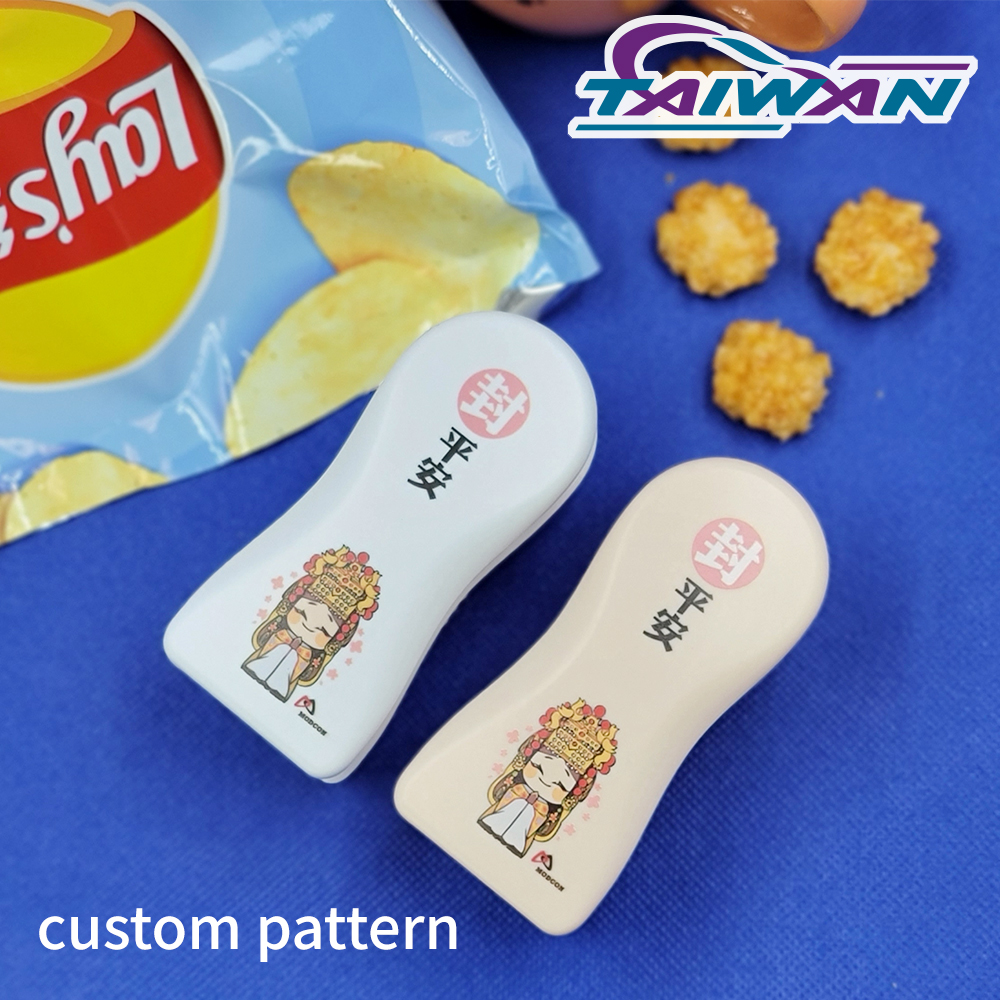 We offer various OEM/ODM services:
1. Original design logos and product names.
2. Original design packaging.
3. Assist customers with trademark registrations and patent rights.
In addition, we have received numerous patents on our innovative product designs and functions. Because we are strong advocates of patent rights, all our OEM customers' product designs are held strictly confidential. We are constantly developing innovative products in order to meet our customers' needs. Minimum orders are negotiable.