29 Oct 2014
China Strategy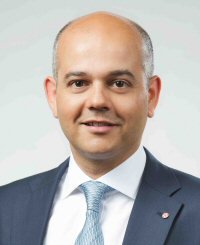 Stefan Kracht is Managing Director of Hong Kong-based consultancy Fiducia. Founded in1982, the family-run firm advises international mid-sized companies on China entry and expansion strategies. With offices in Shanghai and Shenzhen, Fiducia offers clients local knowledge on setting up operations in Greater China in a timely and cost-effective manner. Amid the Chinese mainland's changing business environment, Mr Kracht discusses some of the pressing topics related to setting up business on the mainland.

Tell us more about China's third-tier cities and what makes them so promising.
For years, first- and even second-tier cities in China have been at the forefront for foreign investment. We consider third-tier cities hard to find, but rich in opportunity: they present sufficient scale, in terms of production, income, and consumption. But not many international players are present in these places. Since these cities are less well known than their first- and second-tier counterparts, foreign companies often receive a warm welcome, making it easier to open doors for them.

Third-tier cities located close to first- and second-tier cities tend to have the fastest growth potential. Not only will they be better connected in terms of infrastructure, their proximity to the bigger international airports is beneficial for foreign companies. As these third-tier cities can be very densely packed around the bigger cities, they will enjoy better access to more diverse talent originating from different industries, as well as universities and vocational schools.

However, choosing a third-tier city is a strategic decision based on your industry and experience. My advice is to take it step-by-step: focus on sales and service first and establish yourself with a solid base of customers. You will be able to take advantage of the many opportunities that third-tier cities have to offer.

E-commerce is big business in China, as it is around the world. But what are some of the key characteristics unique to the mainland market?
China is a late starter, but has leapfrogged all other countries in size and use of e-commerce. Online sales from last year's "Singles Day" rose by 80 per cent from the previous year and are now triple the revenues of the US' "Cyber Monday." In China, smartphones are the primary device to go online, while Western users have been introduced to the online world via desktop PC. In China, 70 per cent of Internet access is mobile, while in Germany, for example, it is only at around 40 per cent.

Another unique factor is trust: providers in the West have built trust for online transactions. Just think of all the eBay users who are willing to make advance payments to sellers they have never met or even spoken to before. In China, online shopping is widely associated with counterfeit products and poor quality. Because of this, it is hard to sell no-name products in China. To develop a successful e-commerce business, a strong brand is essential.

Fiducia has joined forces with aquarius, an online digital marketing company, to offer a solution to medium-sized companies wanting to enter the Chinese e-commerce market. This joint venture, called Amplify, will provide maximum exposure for products to the online market in China. With a strong backend e-store management system that is fully managed, monitored and secure, Amplify offers brand marketing, supply chain management, customer service and user analytics.

What types of online retail products are especially in demand in China?
In general, almost everything can be bought online in China, even cars. The dominant categories are cosmetics, shoes and apparel. In contrast to the West, books, music and DVDs are less important because they are widely available for free as counterfeits or download. iTunes, for example, does not sell music in China, only apps such as games. Similarly, travel has yet to reach the same vast significance as it has in other markets.

Who are the top players in China's e-commerce market? Is there much difference among them?
The number one e-commerce player in China is, of course, Alibaba, which has gained international fame since its groundbreaking IPO on the New York Stock Exchange. Alibaba's Tmall is currently at the forefront of the e-commerce race in China, occupying over 50 per cent of the market. With its vast reach and strong branding itself, Tmall is the perfect stepping stone into the Chinese e-commerce market.

By comparison, the e-commerce behemoth Tencent rose to fame through its gaming platforms and its messenger and social media services, QQ and WeChat (known as Weixin in China). Creating an entirely new shopping experience, WeChat users can make payments directly through the social media service.

The B2C shopping portal JD.com has positioned itself in direct competition with e-commerce giant Tmall, most notable in its choice of mascot – a dog, in contrast to Tmall's cat. Boasting an extensive product catalogue, a vast distribution network, flexible payment options, and an international store, JD.com received significant funding to expand its presence in early 2013.

In terms of talent recruitment, what is your advice for companies planning to set up in China given rising costs and a shortage of talent?

My advice is as follows:

Attracting staff is like going on a first date: Don't rely on the jobseeker market; if you want talent, you need to win talent. Impress the candidate with what you can offer; present the advantages of working at your company, your values and your uniqueness.

Are you linked in? Social media is invading every corner of our lives and the Chinese HR market is no exception. Linkedln and Chinese platforms such as RenRen, QQ, Weibo and Ushi will play a crucial role in recruitment for the following years. There are no more bargains in China: Average wages across all industries of international companies operating in China have risen by 10 per cent. It is already standard practice to offer expatriate packages, such as apartments and school fees, to local executives in top leadership positions.

Big titles matter. Fancy titles are regarded as status symbols among Chinese professionals. But beware: over-complicated titles do not always correspond to the person's skill set. Try to keep your titles as simple as possible, but they should also precisely describe the job nature.

Do your homework. Reference checks have increased in importance over the last 10 years; they typically eliminate 20 per cent of the job candidates. Some may provide false information on their resumes due to the great competition for jobs in China. Make sure to call former employers for all your candidates, to help you narrow down your list of candidates and avoid unsuitable employees for your company.

Find the needle in a haystack: China has many qualified and experienced executives, but you have to know how to find them. An extensive network of talents, recommendations from trusted sources, together with knowledge of local hiring best-practices, are extremely valuable.

Given these current challenges, would setting up in Hong Kong be a preferable option for overseas companies new to the China market?
Even with recent reforms in China, Hong Kong remains an attractive city to set up your business – it is the gateway to China with 66 per cent of foreign direct investment into China being channelled through Hong Kong. Why? Company set-up procedures and requirements are still among the simplest in the world while taxes remain low. The sound rule of law, fewer language barriers, solid banking system and easier financing options make Hong Kong the preferred choice. With its international environment, it is easier to find qualified talent, especially since it is a university hub.

Hong Kong is also a sourcing hub, with easy access to multiple countries, as well as multiple products. With growing connectivity and rapidly improving infrastructure, Hong Kong's strategic location at the mouth of the Pearl River Delta gives companies easy access to China and all of Asia. Being one of 11 cities in the growing Pearl River Delta megalopolis gives Hong Kong access to Rmb 6.5 trillion of GDP generated in the region.
Related Link
Fiducia