7 May 2015
Asia-Pacific Link to Canada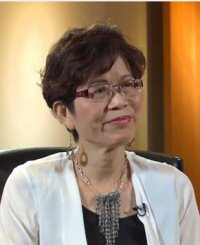 The Canadian province of British Columbia is keen to promote its thriving information and communications technology sector. Teresa Wat, Canadian Minister of International Trade for British Columbia, was in Hong Kong last month to raise the sector's profile in the region, and to encourage Asian companies to base their North American head offices in BC.
What advantages does British Columbia have for investors entering North America?
We have the obvious advantage of our geographical location. We are on the other side of the Pacific Rim. We are Canada's Asia-Pacific gateway. We are lucky enough to be located on the Pacific Ocean, especially as the "Atlantic economy" is shifting to the "Pacific economy" and I think British Columbia is the right place at the right time.

We have the shortest shipping journey between North America and Asia, so every port in North America will have a longer travelling day compared to us – so that is the biggest advantage when you want to transport cargo through the Pacific Ocean, especially [when it comes to exporting] our agrifood and seafood, and other kinds of products as well.
What makes Hong Kong an ideal partner for British Columbia?
I think Hong Kong is very similar to British Columbia, [in that] Hong Kong is in a very good position as a hub between the Western world and the Asia-Pacific. Hong Kong has a very good geographical location and is fortunate enough to have China as its hinterland. So Hong Kong is really in a very good position to leverage any Western companies – especially American companies that want to take advantage of economic growth in the Asia-Pacific.
You've recently visited Indonesia and the Chinese mainland. How does Hong Kong fit into the equation?
Actually, I always feel Hong Kong is in the right geographical position. The HKTDC has been doing a lot of leveraging work, not only for China but for the ASEAN market. I feel even more confident that we can really go through Hong Kong when we are trading with Indonesia and [other countries] like Thailand, Vietnam, Malaysia, the Philippines.

You're promoting British Columbia's IT industry, including digital media. What part does Hong Kong play in this mission?
Many people know that British Columbia is blessed with natural resources like natural gas, mining and forestry. But we have a thriving IT industry and that's why the purpose of my mission to China is to promote our ICT industry [there].

Actually, Hong Kong leads the world in terms of [forming] an ICT cluster. I see a lot of connections there. We are leading in terms of our technologies; we are leading in life science, health science and digital media. And Hong Kong also has a lot of technologies and a lot of capital. I think we can complement each other extremely well.

As someone who was born and raised in Hong Kong, how would you compare British Columbia to Hong Kong?
When I immigrated to British Columbia, I found the pace really slow and I had trouble getting adjusted to the lifestyle there. I enjoyed the living standard, but I think British Columbia [has been] changing, especially in the last decade.

We see the world as a global village. So British Columbia now sees the Asia-Pacific linked to our future economic growth. So as an individual who grew up, was educated and worked in Hong Kong – and now a Canadian citizen – I can bring together the benefits and advantages of the two worlds and I can be that link and bridge.

The Hong Kong Trade Development Council is staging "Think Asia, Think Hong Kong" in Canada and in the United States next month. How is this initiative being received in British Columbia?
We are really pleased that Hong Kong is organising this campaign to Canada because Canada has a long-standing relationship with Hong Kong. We have 300,000 Canadians in Hong Kong – I think that is the sixth largest Canadian city in terms of population, if you count the number of Canadians. So, it's the right time. It's obvious that we can go through Hong Kong to Asia – so Canadians find it more comfortable.