19 May 2015
The New Silk Road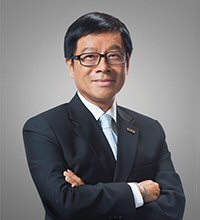 The "One Belt, One Road Initiative," proposed by the Central Government last year, aims to promote connectivity in infrastructure, resources development, industrial cooperation, financial integration and other fields along the Belt and Road countries. These objectives are closely linked to the "going out" strategies of growing numbers of Chinese mainland businesses. The "One Belt, One Road" Initiative – the Silk Road Economic Belt and the 21st Century Maritime Silk Road – is a key part of China's development policy. HKTDC economist Billy Wong explains what this means for global trade.

What is the "One Belt, One Road" initiative and China's reason for coming up with the plan?
The "One Belt, One Road" (1B1R) Initiative, which is a key part of China's development strategy, refers to the Silk Road Economic Belt and the 21st Century Maritime Silk Road. The idea of "One Belt, One Road" was first revealed by President Xi Jinping in 2013, during visits to Kazakhstan and Indonesia.
The 1B1R Initiative is an important economic driver for promoting the connectivity of the Asian, European and African continents and their adjacent areas. It will promote trade and investment flows as well as people-to-people exchanges between these regions. It will be of mutual benefit to different economies along the Belt and Road, ie a "win-win" potential of the initiative.
How does this initiative affect global trade, particularly its regional neighbours?
As the initiative will enhance connectivity in infrastructure, resources development, industrial cooperation and financial integration along the Belt and Road countries, international trade of goods, in particular, among the economies concerned, are expected to rise. According to President Xi's projected target, China's total trade of goods with the economies along the Belt and Road will increase to US$2,500 billion in 10 years, compared to a reported estimation of US$1,120 billion in 2014. Besides trade of goods, prospects of trade in related producer services, such as construction, logistics, as well as financial services, will also become brighter.
What sectors will be affected by the realisation of the initiative? Does it mainly involve infrastructure?
To facilitate trade of goods, connectivity in infrastructure will naturally take precedence. Apart from railway networks, other cross-border projects and the building of port facilities, airports, highways, and even electricity and communications projects, are expected to be investment targets of higher priority. In addition to investment, there will also be considerable opportunities for the international contracting of construction and trade of machinery.
The initiative will also strengthen cooperation between relevant countries in supply chains, promote upstream-downstream and related industries to develop in concert. Therefore, the initiative is expected to generate more development opportunities, including the building of industrial parks and cooperation in manufacturing sectors, in turn, boosting international trade in goods and services.
How will the initiative be funded?
Infrastructure development needs massive capital investment. In order to provide financial support for the development of the 1B1R Initiative, China is actively promoting the establishment of the Asia Infrastructure Investment Bank (AIIB) and the Silk Road Fund. During the APEC meeting last November, President Xi pledged US$40 billion to a Silk Road Fund, which was formally established last December. It is reported that the fund will be launched along the lines of a long-term private equity venture. The Chairman of the Silk Road Fund also pointed out that the Fund is open to cooperation with other investors who are interested in long-term investment projects.

Another major financial vehicle to support the initiative will be the AIIB, which is expected to be set up formally by the end of 2015. The Memorandum of Understanding on Establishing the Asian Infrastructure Investment Bank specifies that the authorised capital of AIIB is US$100 billion and the initial subscribed capital is expected to be around US$50 billion. Previously, China also announced that it is willing to subscribe up to 50 per cent of the capital.

What are the benefits of realising this initiative?
Investments in infrastructure projects will support the creation of demand and improve production and consumption within the different regions involved. Better infrastructure connectivity will support international trade, industrial chain cooperation, and eventually, economic growth and activities nationally and regionally. Fund flows will also be encouraged within the involved regions. This will help recycle savings to foster Asia's long-term growth. Renminbi-denominated loans and bonds may also help the internationalisation of the Chinese currency.

What does it mean for small and medium-sized enterprises?
Investment opportunities in mega, regional infrastructure projects may sound remote for SMEs. However, as these construction projects move ahead, there will be derived demand for related services as well as machinery, materials, parts and components exports. In the longer term, the improved connectivity will open more potential choices for production relocations, enabling manufacturers within the regions to better use the comparative advantages of different production sites in their sourcing or production plans. Different regions, such as Southeast Asia, South Asia and Central Asia, may not only develop into an extensive network of bases for industrial relocation, but will eventually open consumer markets as local economies continue to flourish.

Where are the opportunities for Hong Kong-based companies?
Given that infrastructure may be the first stage in the development of the 1B1R Initiative, it will drive project contracting and demand for relevant services. Hong Kong should be able to find a considerable array of opportunities in financing, project risk/quality management, infrastructure and real estate services, as well as other related fields.

Hong Kong can also play a substantial role in financial services, such as fund-raising, financing, bonds, asset management, insurance and offshore renminbi business. Hong Kong can also seek to play a bigger role in the AIIB and the Silk Road Fund, including encouraging these institutions to set up operations here and make greater use of Hong Kong's international talent.

The launch of the 1B1R Initiative will increase people-to-people exchanges between China and the countries concerned, as well as boost demand for international logistics. Hong Kong has a leading edge in global logistics links and operation. Hong Kong can also further leverage its functions as a maritime services centre as demand for such services grows along with more regional trade flows.
Related Links
Belt and Road Summit
Belt and Road