27 May 2015
Bright Connection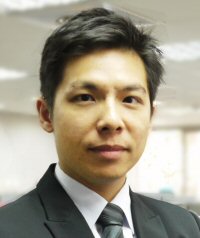 Smart lighting has become a buzzword in the LED lighting industry due to its potential to become a key consumer product, according to Roger Chu, Research Director of the green energy department at Taiwan-based Trend Force.

Mr Chu spoke at the Hong Kong Lighting Forum during the April HKTDC Hong Kong Spring Lighting Fair, where he offered insights about the latest developments and business opportunities in LED lighting.

What is the outlook for the LED lighting industry in 2015?
Amid signs of market saturation in Europe and Japan, North America has emerged as the mature market with a bright outlook. LED for lighting application is expected to reach an estimated US$5 billion in 2015, from US$3.9 billion in 2014. This strong demand is backed by government initiatives, including the US Environmental Protection Agency's (EPA) voluntary certification programme, Energy Star, and the Design Light Consortium programmes. Manufacturers selling qualified energy-efficient lighting items could apply for subsidies from utility companies. The Energy Star programme is now enforced in certain government properties and residential homes.

How can LED manufacturers targeting the North American market benefit from taking part in the Energy Star programme?
Getting an Energy Star certification would likely mean better returns. Multinational lighting manufacturer Cree recorded a major sales breakthrough when it expanded its distribution channels to retail chain Home Depot with its Energy Star-certified products. This has spurred traditional US manufacturers to follow suit. Riding on this trend, sales of LED bulbs in North America recorded double-digit growth last year.

Which region holds the most promise for the sector?
I would say Southeast Asia. As its economy starts to pick up, more outdoor lighting projects will soon take off. Also, the formation of the ASEAN Economic Community later this year is set to attract foreign investment in infrastructural development, boosting demand for LED products. The free trade agreement signed between China and ASEAN countries is also driving demand. The terms between Singapore, Thailand and Indonesia have taken effect and the Chinese government is expecting to close negotiations, which would exempt import duties for Chinese-made LED components, with Vietnam, Myanmar and Laos later this year.

What's the main factor driving demand for LED products?
Retail price is often the main factor taken into consideration, so LEDs with high price-performance ratio (C/P ratio) is key, as customers see if the value-added features are worth the extra money.

Standard and mid-powered LEDs with good C/P ratio often meet demand from the low-end lighting segment, which is primarily the biggest client base for the majority of LED producers. LED manufacturers will continue to strive to offer products with high C/P ratio by exploring better heat dissipation material. LED lighting manufacturers will also need to improve their drivers and other components to streamline cost.

What is the prospect for smart lighting?
Smart lighting is human-centric, with sensors collecting data on our behaviour through the Internet of Things (IoT). For example, lights will adjust according to our needs – brighten during the day, soften during the night. The integration of smart lighting and IoT could result in such innovations as "Lifi," with users connecting to the Internet through WiFi whenever there is light. Customers could also receive product information through broadcast signals, so they don't have to scan QR codes for every item they are interested in. Tech giants Alibaba and Xiaomi are keen to build an ecosystem connecting smart lighting and home appliances, investing US$509 million and US$209 million respectively, to develop smart home hardware. This will help drive demand for smart lighting products.
Related Link
Trend Force