2 June 2015
Moving Images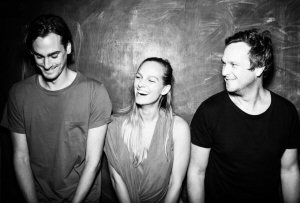 British music and events coordinator Charlie Toller founded DRKRMS with German and Australian photographers Inga Beckmann and Callaghan Walsh in 2014. Shorthand for "darkroom," the company is Hong Kong's first outlet to showcase photography talent from around the region to a global audience using interactive technology.

To date, more than 150 photographs, including works by 10 award-winning photographers from DRKRMS' photo competition, have been brought to life through motion-sensor technology, installations and projections. The success of the local shows has led to plans to exhibit next in Shanghai in September, followed by Tokyo and Seoul. Co-founder Charlie Toller explains the idea behind the business.

What prompted you to set up DRKRMS?
We want to show artworks by Hong Kong talent to the world. There are many great photographers in Hong Kong, a place where we think photographers are quite underrepresented. People in Hong Kong really love photography, but they don't quite understand how you make money out of it other than just being an Instagram sensation, where people are basically replicating things. We are trying to teach people to be original with the way they conduct themselves in a creative sense. DRKRMS tries to challenge people to be more creative when Instagram has become a cultural phenomenon.

We want to show photography in a different way by bringing people in to work with us, people who can offer really interesting technologies such as promotion sensors and special software programmes. It brings a more interesting dynamic to the show.

There are photography shows every day in Hong Kong where people hang pictures very beautifully with people walking around with a glass of champagne. This is just something different; it's more of an event and an experience, rather than a venue to sell individual pieces.

How have you brought photographers to the global stage?
We have definitely raised the profile of photography in Hong Kong locally and internationally through our partners, Milk Studios in New York and So It Goes magazine in London. We have also struck partnerships with music festivals Clockenflap and Electriq.

One of the photographers from our event got published in So It Goes with a four-page online ad and this enables them to really appeal to high-profile readers. We also had a photographer whom we have connected to a gallery, and another guy whom we've put in touch with a private collector.

What is your criteria when choosing winning works?
We have some big-name judges like Wing Shya and Michael Wolf. We also worked with Oscar Bellville of Getty Images and Gillian Nadel from Edipresse. We had an open discussion with them on what will make up the best pictures and how we should choose the winners. We also asked them to rank the works from one to 10 based on originality and the emphasis around the dark, alternative side of Hong Kong. And that's the only criteria that I think is quite personal for the judges themselves.

How does DRKRMS generate income?
We partnered with Guinness in our last show and they offered us sponsorship. Apart from that, DRKRMS generates revenue through organising events and bespoke photography projects. We now offer partnerships with events to provide additional graphic content. In future, we plan to introduce other new revenue streams.

Why did you choose Hong Kong to base your business?
Hong Kong works for us as a place for DRKRMS as we go from strength to strength. Hong Kong is a great place. We hope to make a positive impact on what's going on here. It has a really interesting backdrop to take photographs, there's a lot going on here; with the buzz of the city and various social aspects. The place will always be an interesting playground for photographers.
Related Link
DRKRMS