14 July 2015
Seamless Fashion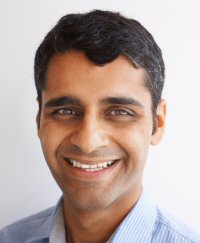 Saral Kochar and Josie Tam launched Techpacker in 2014 at Hong Kong's Cyberport to help designers work more efficiently with manufacturers. The idea for the web application stems from Mr Kochar's fashion industry background, including working for US brand American Eagle as a Production Development Manager. Mr Kohar said Techpacker's goal is to create an open-source platform for the fashion industry. The web application saw strong response from buyers and manufacturers on its debut at last week's HKTDC Hong Kong Fashion Week for Spring/Summer.

What is Techpacker?
Techpacker is an online platform for designers and factories to work together. With our online web application, fashion designers can manage their techpacks – which include all the specifications of a design – in a visual way. From sketch to measurement, all the information is stored in one place to pass on to the factory, which would often come back with questions for clarification.

The idea came from an actual problem we were facing: the time-consuming communication process between designers and factories. I had experience working with brands that wanted to make T-shirts out of China. But there are many things that can go into a T-Shirt. When you take that specification to a factory, they can still come out with wrong samples. Going back and forth could waste a lot of time, not to mention money.
Fashion tech led industry trends at the HKTDC Hong Kong Fashion Week for Spring/Summer, held last week
How does Techpacker streamline the whole process?
It standardises the communication. We've built this collaboration with factories, which will know what's exactly coming in. By standardising these types of information, communication is easier and ensures your first sample is accurate. With brands running six to seven seasons a year, this helps facilitate turnover.

Who are your clients?
We have 500 brands from around the world using Techpacker to work with their factories, including New York-based outlets Twelve North and Glass NYC.

After launching a basic version last year, we introduced a second version two months ago, and plan to launch the latest version in two weeks.

What types of contacts do you look for at Hong Kong Fashion Week?
Fashion Week is a very important platform for us. When we first launched, there were seven of us standing outside the fair distributing pamphlets because we didn't have money to have a booth here. The response at Fashion Week has been brilliant. When we were outside, we only got five per cent of what we've achieved inside in just the first day. Exhibiting here has really helped us because having a direct conversation with buyers and brands is essential. Many people we meet are from reputable brands, including many Hong Kong companies. They are keen to reinvent themselves and find better ways to work. It's an amazing tool to connect us to both parties.

How has your company benefited from being part of Hong Kong Cyberport's incubation programme?
Cyberport has a fund from which about 100 technology firms apply every year. Successful applicants are offered up to HK$530,000 in grants and rent-free office space. We also get subsidies for marketing and promotional events. For example, our booth at Fashion Week was sponsored by them. We also get a 75 per cent reimbursement from certain expenses. We submitted our documents and business plans in June 2014, and by July, it was approved.

Is the industry keeping pace with the changes brought about by technology?
Companies that are doing fashion have to change their mindset, because they are not just competing against other brands or manufacturers; they are also competing with technology companies. People used to spend a lot of money on fashion, but now they are splashing out on phones, the Internet, and gadgets like iWatches.

While knowing your competitors, you should also start thinking like them, otherwise you cannot beat them. Only once we start working together and learning from each other will we flourish. This is the right time for us to change and innovate.
Related Link
Techpacker
Follow HKTDC on Facebook, Google+, LinkedIn, Twitter @hktdc