21 July 2015
Branding by Design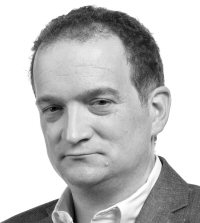 As Marketing Executive Director at Landor Associates, a leading global branding and design consulting firm, Peter Mack has managed strategic projects for key clients in Asia-Pacific and the United States, including Cathay Pacific Airways, Charles Schwab, Deere & Company, Hewlett-Packard and PepsiCo.

The launch of the ASEAN Economic Community (AEC) in December will help to connect companies from Singapore, Myanmar, Laos, Thailand, the Philippines, Brunei, Indonesia, Vietnam, Cambodia, and Malaysia to global markets. Mr Mack explains why having a strong brand and leveraging Hong Kong's experience and resources can help Southeast Asian companies attract international consumers.

Firstly, what's in a brand name?
As markets become broader and freer thanks to technological advances and political realignment, consumers and businesses find that potential choice in products and services multiply; sometimes exponentially. Companies that do not proactively manage their brand run the risk of being left on the shelf, as buyers gravitate towards clear and well-articulated value propositions. At their most basic, brands are essentially a way to choose – they're how we identify and distinguish between one experience and another. Without a brand and its associated elements, a business is essentially faceless and commoditised.
"Hong Kong has many of the best resources in Asia to develop structured brand communications for products and services of companies with ambitions to enter the China market."
What is design's role in the branding process?
If brands are a way to choose, visual design is among several cues that brands can use to differentiate from their competitors, to communicate the information necessary for choice, non-verbally and quickly. The human brain is set up to think about symbols in the first place – hence, colour, form and sound can all be associated with a given brand, and they are very much symbiotic, part of the whole. The average middle class consumer is confronted with hundreds of brand choices every day – visual design increases the speed of choice.

What are some examples of successful companies, or campaigns, which can directly be related back to branding?
By its very nature, a change in brand, so long as it is predicated on the right insights and is carried out in an intellectually honest fashion, should result in incremental success of some sort or another. It is difficult, however, to isolate success to just a change in brand strategy. Usually that strategy change is driven by other operational or competitive changes in the category and will be supported by other communications disciplines, such as advertising, public relations or direct mail.

Certainly there are stand-out examples, companies that, for whatever reason, made fundamental changes to their brand strategy and reaped significant returns. One can cite Cathay Pacific Airways. In the mid-90s, under pressure from Singapore Airlines and Japan Airlines, and anticipating both the handover of Hong Kong and the opening of Hong Kong International Airport, the airline made significant changes to the way it managed its brand and has profited handsomely as a result. Note that brand strategy never happens in a vacuum. It is always developed as reaction to economic, competitive or operational pressures.

Other examples of changes to brand strategy that have had disproportionately successful results might include the changes from Lucky-Goldstar to LG and the change in Ping An Insurance from a traditional to a modern financial brand.

How can Hong Kong help emerging brands and companies hone their offering for regional markets?
With a strong and well-established tradition of technical, arts and management education, an open-door policy to international experts of all types and strong business foundation, Hong Kong has many of the best resources in Asia to develop structured brand communications for products and services of companies with ambitions to enter the China market. It also remains an excellent bridge to much of the Far East.

In terms of moving up the value chain through branding, what can AEC nations learn from Hong Kong?
Its unique history as a business crossroads and gateway to China has given Hong Kong companies and consultancies a deep appreciation of the value of international thinking, even when considering domestic or local challenges. This breadth of thinking pays off both in commercial endeavour and in crafting brand strategies with staying power – ones that can more easily be taken from the local to the regional stage without wrenching change. As the 10 countries of the AEC begin to find their place as part of a more integrated community, that flexibility of thinking will prove invaluable.

What would be your key piece of advice for companies to gain a competitive edge through branding and design?
There is no "magic formula." Above all, I'd say think about branding holistically, from as many angles as possible. Shifting your viewpoint from the product to the customer is another key driver for branding success. In other words, don't dwell on what a great product or service you have come up with: consider instead, who is your target customer? How will they interact with the product or service? What is the journey they will go on?

Peter Mack, Executive Director, Marketing, Landor Associates, will be a featured speaker at the upcoming In Style Hong Kong in Jakarta, 17-19 September 2015.
Related Link
In Style·Hong Kong Expo in Jakarta
Landor Associates
Follow HKTDC on Facebook, Google+, LinkedIn, Twitter @hktdc