17 Aug 2015
Walking the Talk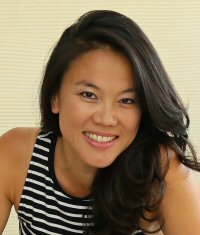 In April 2014, American Jude Wu moved from Washington, DC to spearhead the launch of Conservation International Hong Kong (CI-Hong Kong), the US-based environmental NGO's newest overseas outreach. One year later, its Causeway Bay headquarters, on Hong Kong Island, opened as the first office in the city to achieve BEAM Plus Interiors platinum certification – the highest rating awarded by the Hong Kong Green Building Council. The group's Managing Director explains the environmental features of the award-winning office, Green Sky; and why being green doesn't have to cost more.

Tell us about the organisation's work.
Conservation International is a global organisation working since 1987 to improve human well-being through the care of nature. In May 2015, we established a presence in Hong Kong to support and accelerate the city's leadership and prominence in urban and corporate environmental sustainability, for the benefit of nature and communities within and beyond Hong Kong's borders.

In partnership with local NGOs and communities, as well as the most influential corporations in Hong Kong and Asia-Pacific region, CI-Hong Kong focuses on protecting the lands and seas locally and around the world that underpin the food, fresh water, economic and climate stability for current and future generations.
What's the thinking behind aiming for the top BEAM accreditation?
When we committed to launch an office in Hong Kong, we wanted to support the vibrant local green building movement and "walk the talk." With over 11 million square feet of office space in the city, every investment in green office features is a worthwhile investment in the future. For climate stability, we need greener buildings since nearly 90 per cent of greenhouse gases from electricity consumption in Hong Kong come from buildings. To breathe clean air, we need to choose building materials and techniques that do not contain and emit toxic gases.

What does the scheme involve?
The BEAM Plus Interiors programme offers both first-timers and experts an easy-to-follow blueprint to achieve their green-building aspirations. From initial design to construction and final touches, like eco-friendly cleaning products, conscientious decisions ensure that Green Sky is an extension of Conservation International beliefs, one that provides a model to share with the rest of Hong Kong.
"As with so many environmental solutions, it's not rocket science and it doesn't always have to cost more to go green."
What are some of the key features?
Some 59 per cent of the original site's internal walls, glazing, doors, ceilings and flooring were reused, and 100 per cent of the loose office furniture is second-hand. This freed up funds to invest in other green features such as a real-time energy monitoring display and carbon offsets from Conservation International's Carbon Fund, which offsets Green Sky's carbon emissions by protecting Amazon forests in Peru.

Green Sky also showcases the Net Effect product line from carpet company Interface, made of 70 per cent recyclable materials. The company pays fishermen from small fishing communities in the Philippines to collect discarded fishing nets. The programme helps protect the sea and marine life while supplementing local incomes. The use of eco-friendly paint and adhesives, and no ozone-depleting substances during construction, allows staff and guests to enjoy extremely fresh air inside the office, while a water filter installed on the tap replaces the need for plastic bottled water.

What constitutes the main operational savings?
Energy conservation. The average monthly electricity bill for lighting, appliances and electronics is only HK$449. Green Sky is naturally rich in daylight, which eliminates the need for constant artificial lighting while allowing all staff to have natural light and a harbour view. All artificial lighting uses low-energy and long-life LED bulbs, contributing to 40.9 per cent reduction on lighting power density. Motion sensors switch on lights only when someone is in the room. Nearly all electronics and appliances have high energy-efficiency ratings.

What can be learned from this project?
It's that green isn't a luxury – it's simply a matter of careful, creative, intelligent design and prioritising trade-offs. In Green Sky, we have a beautiful, healthy and inspiring place for the charity and its new team to grow. If we can inspire just a few others to go green, and make it easier by sharing what we've learned, then we have succeeded. As with so many environmental solutions, it's not rocket science and it doesn't always have to cost more to go green.
Related Links
BEAM
Conservation International Hong Kong
Hong Kong Green Building Council
Follow HKTDC on Facebook, Google+, LinkedIn, Twitter @hktdc