15 Sept 2015
Stepping Out in Style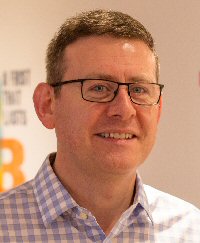 Clarks is celebrating its 190th anniversary in 2015, including four decades in Asia-Pacific, with plans to open 100 stores in the region annually over the next five years.

The brand has a strong presence and a successful business model in China, with more than 800 points-of-sale in 110 cities on the Chinese mainland. It's seeking to replicate that model in other markets, including India, Japan, Singapore, Malaysia and Indonesia.

Paul Keegan, Senior Vice President, Finance-Asia Pacific at Clarks, is leading the charge for Asian growth alongside local teams from the Clarks head office in Street, Somerset.

How important is Asia to Clarks?
Clarks very much presents itself as a global brand, but Asia-Pacific is important in terms of growth. The brand is already well loved in many markets across Asia, where it currently accounts for between 10 and 20 per cent of sales and that is growing rapidly. We will sell more than five million pairs of shoes in Asia this year.

There is a good awareness of the brand already, although we still have some work to do in terms of recognition across the region. We want to get the story of the brand and its amazing British heritage out to Asia, and get out the message that we're a reliable, trustworthy brand.
"The Asian consumer looks to international brands for something a bit different; they want heritage, quality and craftsmanship."
What is the extent of Clarks' presence in Hong Kong?
We've been in Hong Kong for 40 years, and the brand has grown quite naturally in the city over the last two decades and it's always been an important market within the Asia-Pacific region. We think it will remain that way.

How should international brands cater to the Asian market?
The Asian consumer looks to international brands for something a bit different; they want heritage, quality and craftsmanship. We deliver a broad range of products across the Asia-Pacific region, but to generalise a bit, Asian consumers are looking for something's that's better quality than the local market can offer.

Due to consumer demand, we offer more of a premium range in Asia. Recent collaborations, such as [with Irish designer] Orla Kiely, have also gone down really well in Asia, because they're more premium and a bit different to what's available locally. We've been working with Orla for 18 months, or four seasons, and it's a limited edition range of 10 to 12 pairs of shoes. The collections are quite retro, with 60s and 70s reference, with crazy colours, interesting fabrics and practical flat shoes in addition to really high heels. These collections have gone down really well globally, but particularly in Asia.

What's next for Clarks in Asia?
We've very much been focused on bringing the brand to the consumer, and the best way to do that is through the store. But we're working with our partners to deliver a global brand, not Hong Kong or China's version of Clarks, which is why our partnerships are so important.

We currently have a presence in virtually every country across the region, and we'll be entering the Myanmar market this year.

What have been some of the challenges in the region over the last year?
Currency issues, such as the devaluation of the Japanese yen, obviously had an impact, although as we're a global business, we can protect ourselves from such happenings to some extent. As these events are usually cyclical, we can anticipate when they are coming. But Asia-Pacific does seem to bounce back a lot quicker than other regions.

What are the benefits of doing business in Asia-Pacific compared to Europe and the United States?
We're dealing with new consumers who are not necessarily that familiar with the brand, so they're more interested, so it's quite an engaging territory to be working in. While Clarks is an old brand, you're effectively delivering a new brand when you enter a new territory.

Most of the Asia markets are different culturally, but as an organisation we've adapted to that really well. When we introduce ourselves to a territory, we tend to engage our teams locally. Many international companies send a lot of expats over, but we prefer to find local candidates who know the local market. Asia-Pacific is a long way from Street, our UK headquarters, so we want to make ourselves self-sufficient out here.
Related Link
Clarks
Follow HKTDC on Facebook, Google+, LinkedIn, Twitter @hktdc