Programme (Halls 3DE)
21 March 2018 (Wednesday)
09:30 - 09:40
PULSE Stage
Welcome Remarks:
Mr Raymond Yip
Acting Executive Director, Hong Kong Trade Development Council
Opening Remarks:
Mr Yung Wai hung, Philip, JP
Permanent Secretary for Commerce and Economic Development (Commerce, Industry and Tourism)
Hong Kong Special Administrative Region of the People's Republic of China
09:40 - 11:00
PULSE Stage
Plenary Session 1 - Recipe for a Winning Brand
Summary
Amid intense competition in the modern world, there's no room for complacency and businesses need to be constantly alert and responsive to constantly-changing consumer trends to retain loyalty. In this session, leading brands share tricks and tips driving their success onward – and how they keep ahead with innovative campaigns embracing global trends and changes.
Moderator:
Ms Karen Koh
Founder, Intermedia (a journalism and media consultancy)
11:00 - 11:15
Coffee Break
11:15 - 12:30
PULSE Stage
Plenary Session 2 – Get Heard from the Social Media Crowd
Summary
Today we have more tools than ever before to reach consumers on the Internet and social media. How to stand out from the crowd and maximise outreach? How to create memorable stories that resonate? In this intriguing session, top brands and platforms predict the next wave of social and digital trends and share tips on how to mount ground breaking yet cost-effective campaigns in the social world.
Moderator:
Ms Karen Koh
Founder, Intermedia (a journalism and media consultancy)
11:15 - 12:30
SPARK Stage
Plenary Session 3 – Innovation Shaping New Marketing Frontiers
Summary
Innovation and creativity in a new digital, online frontier are shaping the future of marketing together with cutting-edge technology. In this plenary session, legendary advertising figures tell the stories and challenges behind their award-winning campaigns to engage audiences and win brand loyalty through immersive, interactive experiences….that don't always have to break the bank!
Moderator:
Mr Guy Parsonage
Partner, Experience Centre, PricewaterhouseCoopers Consulting Hong Kong Limited
12:30 - 14:00
VIP Luncheon (by invitation only)
Summary
Speaker:
Mr Rohit Bhargava
President & Founder, Non-Obvious Company

Topic: The Non-Obvious Trends Shaping the Marketing Industry
14:00 - 15:30
SPARK Stage
Breakout Session 1 – The Fine Art of Customer Engagement in Asia
Summary
With the advancing development of new lifestyle technology, there's stronger demand from consumers than ever for uniqueness. How to engage them through various channels to deliver your message and boost brand loyalty? Our panel representing the ecosystem of the marketing industry – a brand, an agency, a social media platform and a KOL – analyses how to effectively draw their attention via omni-channel, O2O marketing and influencer engagement. They also share insights on winning the hearts of Asian consumers, and forecast upcoming retail trends across the region.
14:00 - 15:30
PULSE Stage
Breakout Session 2 – On the Pulse of the Cool New China
Summary
What's cool in China?Welcome to the biggest question mark facing marketers today. Our panel of CMOs of popular brands and leading agencies share latest insights on engaging a market that has come of age, forging their own unique ideas of what it means to be Chinese, and know-how tapping the Chinese customers' appetite in the era of localisation. They will also talk about how to engage the well-connected and tech-savvy consumer in this luring market.
14:00 - 14:45
DIALOGUE Stage
Dialogues with Creative Minds Series 1 – Dialogue with Women Marketers
Summary
As a women marketer, how do you lead a marketing team to tackle a world of consumers? How could marketers connect meaningfully yet differently with male and female consumers? This is the perfect opportunity to get to know and share insider tips with your fellow women marketers.
14:55 - 15:40
DIALOGUE Stage
Dialogues with Creative Minds Series 2 – Branding and Marketing Tips for Start-ups
Summary
You've found a gap in the market for your new product and service, but how do you sell it? The key is creating a simple, memorable and powerful brand. This insightful dialogue guides start-ups on positioning and building a business through cost-effective branding that reaches consumers explaining who you are and what you can do for them.
15:30 - 15:40
Coffee Break
15:40 - 17:00
PULSE Stage
Breakout Session 3 – Tell Me a Story…About Content Marketing
Summary
We all love a good story – and story-telling is the foundation of content marketing, defined as promoting a brand through high-quality, valuable content that attracts and engages a target audience. With more content marketing opportunities knocking on doors, our panel of experts share practical tips with outstanding case on how to win customer trust and loyalty by quality content.
15:40 - 17:00
SPARK Stage
Breakout Session 4 – A Look at the Present and Future of Data-driven Marketing & Advertising
Summary
Artificial intelligence, along with tighter privacy regulations, is becoming the hot topic. Speakers from different parts of the industry will share their views on how marketers can effectively work alongside machine learning for marketing activities, and what marketers should prepare for to maximize the use of their data, people and technology ahead of the regulatory changes.
In association with: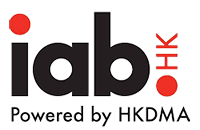 Keynote:
Topic: Data Transformation in the context of Digital Transformation at SCMP
Mr Korey Lee
Director, Data Analytics and Insights, Audience Analytics and Partnerships Lead, Asia Miles
Panel Discussion:
Topic: Predictive Marketing & Data Privacy
Moderator:
Mr Alan Boydell
Co-founder, Global Director of Insights & Analytics, 55 the data company
FULL DAY EXPO on marketing solutions & business matching meetings
*Information is subject to change without prior notice.