Delegates
Mission delegates from Hong Kong

The Hong Kong delegates below will take part in Business Matching Meetings arranged at "Think Asia, Think Hong Kong" in Los Angeles with Registered Participants. If you are interested to learn more about these companies, please feel free to check out the company profile and contact information below.
Hong Kong Service Providers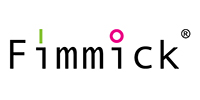 Service Sector(s)/Business Type(s): Marketing Service, IT and E-Business Services, Recruitment & Staff Training
[Company Profile]
Founded in 2008, Fimmick is an award-winning full-service digital marketing agency in Hong Kong and Taiwan, committed to delivering creative, innovative, data-driven and integrated marketing solutions to both local & global clients.

Highly experienced in helping companies grow in Greater China, our localized marketing strategy goes beyond simply translating content, but connecting brands to their right audience through the right channel with a cross-cultural mindset. We help brands to create local identity, at the meanwhile, safeguarding their brand DNA & maintaining credibility.

Our scope of services includes social media marketing, online advertising, influencer marketing, e-commerce solutions, B2B solutions, content marketing, mobile first marketing, recruitment marketing, customer relationship management, and video production that create impressive results.

Get in touch with us now if you are looking for marketing strategies that bring clear & tangible results!
Representatives:
Mr Willy Lai
Ms Nesta Yeung
Mr Kennedy Yiu
Telephone number:
+852 3622 5388
Fax number :
+852 3426 9092
Email:
business@fimmick.com
HK Address:
1/F, Hung To Centre, 94-96 How Ming Street, Kwun Tong, Kowloon, Hong Kong
---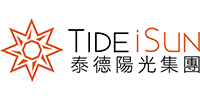 Service Sector(s)/Business Type(s): FinTech
[Company Profile]
TideiSun Group is a global FinTech and media group known for its international resources and business model innovation.
We are headquartered in Hong Kong with branches in NYC, Tokyo, Taipei, Beijing, Kuala Lumpar, and Singapore.
We operate both public and private subsidiaries, embrace venture capital and private equity with creative token economy, accelerate enterprise adoption of blockchain and AI technology, bridge the gap between digital assets and fiat currencies,
We are the holding group for SunTV, the well-respected independent satellite media group; for TideBit, Hong Kong's largest bitcoin to fiat exchange; and for iSunOne, a global blockchain banking service connecting everyone.
Visit us: https://tideisun.com/?lang=en
Open a free blockchain banking account: https://isun.one/
Representative:
Ms Robin Xie
Telephone number:
+852 9101 2737
Fax number :
N/A
Email:
nanobin@tideisun.com
HK Address:
7/F Sino Favour Centre, No.1 On Yip Street, Chai Wan, Hong Kong
---