Sponsors
AMTD Group is a leading Hong Kong-headquartered comprehensive financial institution, the No. 1 independent investment banking firm in Asia, which also offers corporate insurance solutions and top tier institutional asset management services. In May 2019, AMTD Group partnered with Xiaomi to successfully secure the virtual banking license granted by the HKMA. On August 5th 2019, AMTD International, a subsidiary of AMTD Group comprising of its investment banking and asset management businesses, was successfully listed on NYSE (NYSE: HKIB) with a market capitalization of over USD2.3B, being the first ever Hong Kong homegrown financial institution and the first Asian independent investment bank to be listed on NYSE.
---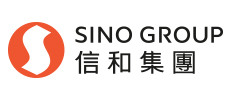 Sino Group is one of the leading property developers in Hong Kong. It comprises three listed companies, namely Sino Land Company Limited (HSI: 083), Tsim Sha Tsui Properties Limited (HKSE: 0247) and Sino Hotels (Holdings) Limited (HKSE: 1221), as well as privately held companies.

Our core business of developing residential, office, industrial and retail properties is complemented by a full range of property services encompassing management, security and environmental services to ensure a seamless Sino Experience. We are also a key player in hospitality business and club management. Over the years, the Group has developed more than 220 projects, spanning a total plot ratio area of over 84.6 million sq ft.

In addition to an extensive portfolio in Hong Kong, we have footprints in Mainland China, Singapore and Australia. We employ more than 10,000 dynamic and committed staff members, who share the mission of building a better community together.

Quality is the guiding principle of what we do. We make it our priority to provide products and services of the highest possible standard while upholding corporate social responsibility in every aspect of the business. By consistently upholding integrity, walking the extra mile and delivering quality excellence, we seek to surpass customers' expectations and earn their trust.
---