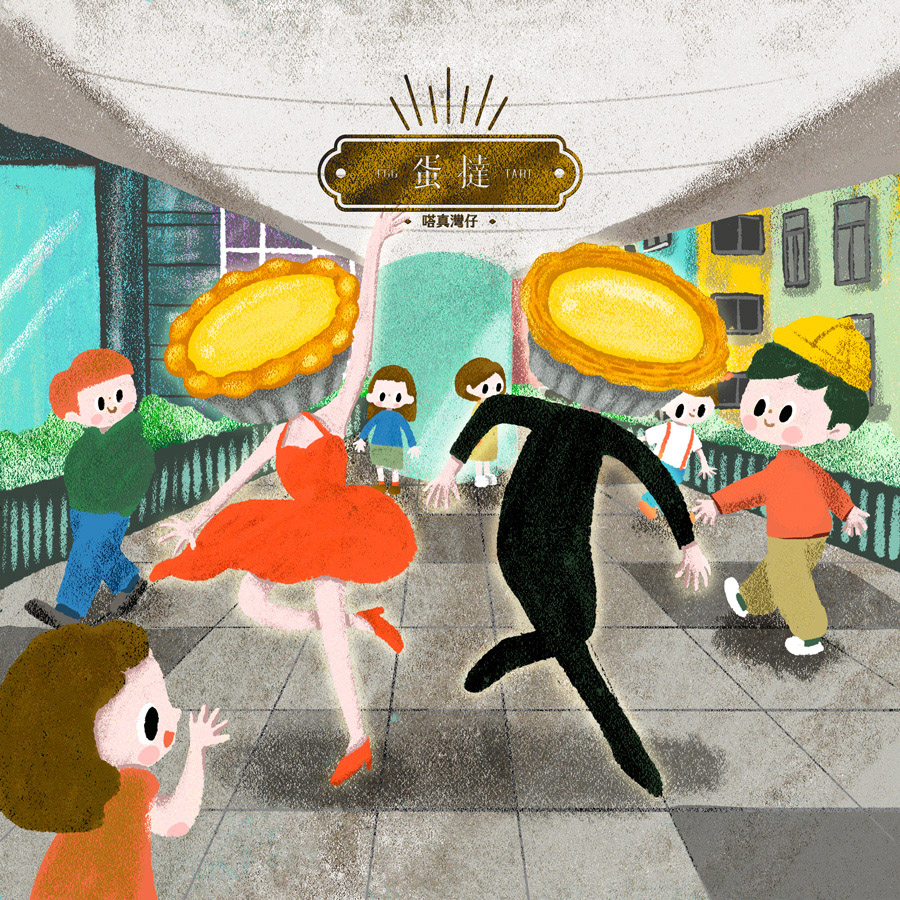 Egg Tarts
A perfect Hong Kong egg tart should be a round, delicate and flaky pastry with golden custard within, crunchy to the bite, smooth and sweet to the taste, which is the pride of Hong Kong and the classic of the local culinary culture. This classic is also a memorable trace of the British colonial heritage. As recorded in British writer Laura Mason's "Traditional Foods of Britain", which stated that as early as the Middle Ages, the British had been making egg tarts with milk, sugar, eggs and various spices, and added that they were also found in the banquets of King Henry IV. After the opening of Hong Kong, egg tarts also appeared in the social gatherings of the British. They were referred to as "custard tarts" because the filling was made of custard with a cookie crust, which were customarily consumed when cooled down.
The concept of "Fresh from the Oven Egg Tarts" was still remote, but it started heating up in Guangzhou in the 1920s of the last century while the department stores were presenting "Weekly Snack Delights" to vie for customers. Egg Tarts as "Fresh from the Oven" ones soon saw a swarm of popularity and another swarm of other restaurants to jump on the wagon to share the rare windfall profits of the industry. Thereafter in the 1940s, they were introduced to Hong Kong from Guangzhou and was initially served only in the high-end Western restaurants, still in the cookie-crust style. After the war, some innovative pastry maker in an eatery succeeded in adding butter to make the crust more flaky in the Chinese style. Since then, there have been two styles left to the choice of a consumer's taste buds, one with the cookie crust and the other with the flaky one.
In June 2014, the Egg Tarts were recognized and listed in UNESCO's catalog of Intangible Cultural Heritage, just like a legendary celebrity ascending to Hong Kong's Hall of Fame, so to speak.
Recommended Restaurants
1) Honolulu Coffee Shop
Address: G/F & Mezz Floor, 176-178 Hennessy Rd., Wan Chai
Telephone: 25751823

2) Ho Hah Restaurant
Address: Shop A, G/F, Comix Home Base, 1-11 Mallory Street, Wan Chai
Telephone: 25743069

3) Bakehouse
Address: G/F, 14 Tai Wong Street East, Wan Chai