Liner Shipping Industry: Market consolidation leads to healthier business environment
Liner Shipping Industry: Market consolidation leads to healthier business environment
With a positive global economic outlook, the shipping line company headquartered in Singapore, Ocean Network Express (ONE), foresees market growth in China due in particular to the Belt and Road Initiative.
Three of the biggest shipping companies in Japan, including NYK, Mitsui O.S.K. Lines Ltd. and Kawasaki Kisen Kaisha Ltd., have reached an agreement to combine their container-moving businesses, with the joint operation targeted to begin in April 2018 under the name "Ocean Network Express", or "ONE".
Positive global demand outlook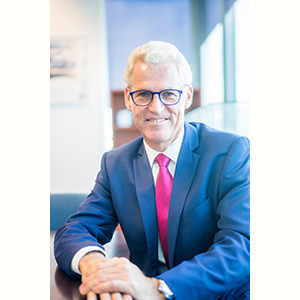 Jeremy Nixon confirms that the economic outlook from the global perspective is quite positive, and he has relayed this upbeat assessment by saying: "Container shipping companies transport products and services around the world and very much rely on the global demand which in 2017 has been better than expected and the outlook for 2018 is in good shape. We are seeing a rebalancing of economies in Europe, Asia and Latin America. We are also seeing better than expected growth in Japan, China and Southeast Asia. The US, despite a challenging political situation, is also performing better than expected."
Market restructuring and rebalancing
On the supply side, Nixon points out that the industry has gone through major restructuring and rebalancing. He states, "In the last five years, the trade environment was in a challenged growth environment. Change is going on in terms of the technology of vessels, cascading fleet planning, and new IT innovation."
He claims that the market consolidation was inevitable, adding, "We need the correct scale in order to survive such ongoing trade volatility and high IT investment requirements". It's also necessary to keep updating hardware, processes and systems. To achieve this, shipping companies should maintain a realistic scale, while being efficient and financially strong."
Consolidation has been an ongoing development in this and other global industries, it can also be seen in a positive light in terms of strengthening the reliability of global supply chains. As Nixon puts it, "To have six or eight efficient carriers in the market is better than having fifteen to twenty carriers that the market considers shaky as far as their financial viability." Nixon stresses that it is also essential for the market players to look into improving their IT systems, coming up with new way to serve the customer as well as improving the visibility of the supply chain.
The last 18 months has seen freight rates diving to an all-time low which eventually saw the collapse of Hanjin Shipping. This sent shockwaves throughout the market. Nixon considers this when he says, "Compared to 10-15 years ago, current freight rates are well below historic average levels and yet landside costs are much higher. We have much higher energy and operating costs in terms of transportation and handling. Although there has been so much change in the last 18 months, we also don't see so much changes over the next two years. But there has been a reasonable amount of stability and the industry is achieving better forms of restructuring and rebalancing, creating more healthy situation when compared to one or two years ago."
Customer-centric service the key to survival
Nixon told us that the recently formed Ocean Network Express is a start-up company with a new value proposition and approach to the market. He adds that this newly formed company will truly be international, with a headquarters in Singapore and five regional offices around the world.
Nixon continues, "First things first, we have to maintain trust and confidence in terms of providing smooth service delivery to all existing legacy customers in more than 100 countries around the world." In the longer term, the company will be looking at improving customer experiences. Nixon states, "We have to be large enough to survive but small enough to care. A well-developed focus on customer service is the key to survival. We have to be nimble enough to adjust quickly our service offerings and adapt to market changes."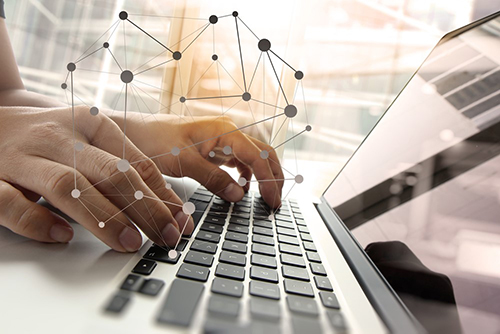 Nixon points out that the industry has gone through major restructuring and rebalancing. He says change is going on in terms of the technology of vessels, cascading fleet planning, and new IT innovation."
Nixon agrees that IT plays a significant part in the industry and puts it this way, "It goes in two directions. One is to achieve internal efficiency as the application of IT solutions could help standardise quality while digitalised operation procedures lead to efficiency and transparency. At the other end, the IT application is able to greatly assist the customer by helping improve transparency, and address exception management in real time."
In the long term, Nixon feels positive about the Belt and Road Initiatives. He says, "This is a pro-trade measure. This initiative will bolster global economic growth and encourage further trade."
He concludes with this positive statement, "We aim to enhance our position in order to serve the trade with effectiveness and efficiency."