Programme
23 Nov (Day 1)
24 Nov (Day 2)
23 Nov (Day 1)
23 November 2017 (Thursday)
Keynote Address

Plenary Session 1
Belt and Road: Growth Engine Driving New Era for Global Trade

China's visionary Belt and Road Initiative is driving development and economic growth along new land and sea trade routes connecting Asia and Europe. How does the 'China+1' strategy of secondary locations place the ASEAN market and its connectivity under the spotlight? Is rapid rail development the true game changer? Leading logistics and maritime industry players envisage the prospects and challenges for the industry against the new outlook for regional development and market integration.
Keynote Address
Panel Chair
Panel Speakers
Supply-chain Management & Logistics Forum 1
Digital Transformation and Smart Logistics: Industrial Revolution 'Virtually in the Clouds'

As production becomes more and more sophisticated, with everything linked, the 'Internet of Things' is inevitably creating more complex supply chains, which require more innovative and advanced solutions. Self-organised logistics, automated cyber-systems, cloud computing, drone delivery, big data and 'blockchain' have become the new reality. If you haven't come to grips with this future yet, you probably should – hearing from experts at the forefront of ground-breaking new technologies revolutionising the industry.
Moderator
Panel Speakers
Dr Hans Lombardo
Co-Founder & COO, Chain of Things
Topic: Smart Buckets - Simplified Logistics, Supply Chain Tracking, Transparent Provenance, Ownership of Objects with Unique Blockchain Based Identity Protocol
Mr Henry Ko
Managing Director Asia, Flexport
Topic: Transforming Global Trade with Digitized Supply Chain in the Internet Age
Mr Jeff Steilen
Vice President, Information Technology, Asia Pacific, UPS
Topic: Smart Logistics: Transforming Business Operations and Customer Relationships
Dr Ren Changrui
Chief Scientist and Head of Cognitive Logistics Research, IBM Research – China
Topic: Smarter Logistics in the Cognitive Era
Air Freight Forum 1
ICAO New Policy Direction – Implementation and Impacts on Air Cargo Security

The International Civil Aviation Organization (ICAO) has announced a new policy direction* of phasing out consignors not subject to appropriate authority approval by June 2021. This session brings in an official from ICAO to elaborate on the international framework and requirements of ICAO Standards and Recommended Practices with guidance material relating to air cargo and mail security. Senior management from the air cargo industry, in particular airlines, shippers and forwarders, will join the forum to discuss and locate the crux of the impact and practical issues arising from the new policy direction and share their ideas in formulating viable solutions for the implementation of the policy.
Co-organiser:
Presentation: International Framework and Requirements of ICAO Standards and Recommended Practices relating to Air Cargo and Mail Security
Mr Ross Lockie
Regional Officer (APAC), Aviation Security and Facilitation, International Civil Aviation Organization
Moderator
Ms Alaina Shum
General Manager, Aviation Logistics, Airport Authority Hong Kong
Panel Speakers
*Amendment 15 to Annex 17 – Security to the Convention on International Civil Aviation and the 10th Edition of the ICAO Aviation Security Manual
Maritime Forum 1
Tanker and Gas Market Outlook: Market Drivers vs. Looming Headwinds

Volatile crude oil prices, US shale growth and a sluggish European economy have conspired against the global tanker and gas market. As rates/earnings bottom out, demand is meanwhile growing significantly from China, Japan, India, South Korea and the Middle East. Shipowners, analysts and banks share their insights on the prospects for tanker shipping demand and carrier segment performance over the next five to ten years – shining the spotlight on latest developments in major producing-consuming countries, looming headwinds and market drivers.

Moderator
Panel Speakers
Dr Martin Stopford
President, Clarkson Research Services Limited
Topic: Overview of Tanker Market Issues and Outlook in the Coming Decade
Mr Domenik Nizet
Senior Vice President, Shipping Finance Asia Pacific & Middle East, DVB Bank SE
Mr Andrew Hoare
Chief Operating Officer, Navig8 Group
Mr Wellington Koo
Executive Director, Valles Steamship Company Limited
Air Freight Forum 2
Temperature-controlled Cargo Handling: Challenges and Best Practices in Handling of Pharmaceutical Products

Specialized handling with stringent requirements is required end-to-end along the supply chain in order to preserve the quality of the delicate and high value pharmaceutical products. To bring their pharmaceutical products handling service to a new level that measures to the highest requirements, 7 aircargo handlers at HKIA have taken a community approach and successfully attained the IATA CEIV Pharma Certification. Representatives from the air cargo operators with the Certification and members of the pharmaceutical industry will share their best practices and experiences in taping into and tackling this existing cargo segment.
Presentation: Setting the Scene: Latest Trends in Pharma Air Flows
Moderator
Panel Speakers
Mr Frosti Lau
General Manager, Cargo Service Delivery, Cathay Pacific Cargo
Mr Brett Marshall
Corporate Head, Quality Assurance, Zuellig Pharma Holdings Pte Ltd
Mr Chee Hong Tan
Chief Operating Officer, Hong Kong Air Cargo Terminals Limited
Maritime Forum 2
Liner Shipping Market Outlook: Light at the End of the Tunnel?

After a year of turmoil and upheaval, with rates diving to all-time lows in a depressed market and the collapse of Hanjin Shipping sending shockwaves, the container liner industry is battling the downturn with an unprecedented number of high profile mergers, consolidations and new alliances. The message seems clear: United we stand, or divided we fall. Is there light at the end of the tunnel? Will the Belt and Road Initiative bring new opportunities? As optimism returns with spot market rates and service contracts on major East-West trades significantly higher recently, industry leaders and experts examine the prospects of an industry on the road to recovery.

Moderator
Panel Speakers
Maritime Forum 3
Dry Bulk Market Outlook: Sustaining Cautious Optimism for Calmer Waters

Forward rates and better-than-expected demand are positive indicators that the worst of the downturn may have passed for the dry bulk freight market. Now cautious optimism of a recovery is calming the choppy waters – as demand for sea transport grows steadily with increased infrastructure investment in emerging nations, along with great expectations of the Belt and Road Initiative. Market experts suggest what is needed for a sustained recovery, and how the sector can return to profitability in the short-to-medium-term.

Moderator
Panel Speakers
Mr Burak Cetinok
Head of Research, Arrow Shipbroking Group
Topic: An Outlook for 2018 and Beyond
Mr Nils Kristian Kovdal
Executive Director, Shipping Finance & Regional Head of Greater China and North Asia, Standard Chartered Bank (Hong Kong) Limited
Mr Angad Banga
Chief Operating Officer, The Caravel Group
Supply-chain Management & Logistics Forum 2
Ports and Shippers: Harbouring Smart Solutions

With shipping drifting in the doldrums, how can a new generation of ports help navigate the industry into more productive waters? By 'getting smarter' through innovation, agility and flexibility seems the clear answer. From digitalisation and latest technologies to infrastructure rehabilitation and increasing vessel size capacity, leading port operators share their latest collaborative initiatives and innovative value-added services to improve efficiency and reduce costs.

Opening Address
Moderator
Panel Speakers
Ms Carman Leung
General Manager, Commercial Department, Hutchison Ports, Yantian
Mr Tissa Wickramasinghe
Chief Business Development Officer, Colombo International Container Terminals Ltd
Mr Daniele Testi
Marketing & Corporate Communication Director, Contship Italia Group
Cocktail Reception
Toasting Remarks
Mr Joseph Lai
Permanent Secretary for Transport and Housing (Transport), Hong Kong Special Administrative Region of the People's Republic of China
Mr Raymond Yip
Deputy Executive Director, Hong Kong Trade Development Council
24 Nov (Day 2)
24 November 2017 (Friday)
Plenary Session 2
Plenary Session 2 – Delivering New World Order for Online Shopping

E-commerce is booming with Asia at the forefront; predictably, with so many vast rural regions far from city shopping malls. From a logistics perspective, this presents great challenges and potentially great rewards. Why is cross-border logistics infrastructure so critical for e-commerce growth in ASEAN and other emerging markets? The fast-growing courier business and express postal services, along with efficiently managing 'Reverse Logistics' supply chain solutions for enhanced efficiency and customer service, are also among key issues addressed by expert panelists.


Panel Chair
Remarks
Ms Cissy Chan
Executive Director, Commercial, Airport Authority Hong Kong
Panel Speakers
Supply-chain Management & Logistics Forum 3
Digital Supply Chains for F&B Logistics: Increasing Competitive Edge for E-commerce Highway

Today's supply chains struggle to serve customers whose diverse needs are constantly changing. Fragmented supply and demand networks further increase the challenges on supply chain's responsiveness and customer fulfillment. Traditional, linear supply chains are no longer fit to compete and what companies need now is a transformation to a new supply chain strategy—digital supply chain strategy. In this session, renownable speakers will discuss how supply chain stakeholders tap into the digitalization world and how to turn digital as winning strategy for the on-demand Food & Beverages market.
Co-organiser: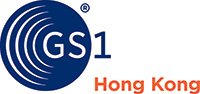 Opening Speech
Moderator
Panel Speakers
Mr Michael Tse
Co-Founder, Organic Taste Company Limited
Topic: Increasing Competitive Edge for eCommerce Highway
Mr Michael Tung
Senior Executive Manager, Centre of Excellence, Supply Chain Management, DKSH Hong Kong Limited
Topic: Digital Supply Chain and Transformation
Mr John Parkes
Executive Director - Head of Hong Kong & Head of Global Business Development, LF Logistics
Topic: Digital Innovations for Smart Logistics
Mr Benny Chan
CEO, XDynamics Limited
Topic: Futuristic Last Mile Delivery for F&B
Mr Terry Chan
Chairman, Hong Kong eCommerce Supply Chain Association (HKeCSC)
Topic: Forward Trending and Opportunities on eCommerce
Regional Forum 1
Based on the construction of Guangdong-Hong Kong-Macao Greater Bay Area: The new route of development for modern logistics of Zhuhai

As Guangdong-Hong Kong-Macao Greater Bay Area has been included in national strategies, Hong Kong-Zhuhai-Macao Bridge (HZMB) is about to open to traffic, and Hengqin Free Trade Zone and Pearl River Delta Independent Innovation Demonstration Area have formed integrated operation, Zhuhai logistics industry is facing unprecedented development opportunities. In particular, Zhuhai enjoys superb location advantages after HZMB is open to traffic because it is the only city in the city cluster of the Greater Bay Area bordering on both Hong Kong and Macao. As a key traffic node, deepening cooperation in the Greater Bay Area will foster flow of capital, logistics and talents and other various elements among key cities including Zhuhai, Guangzhou, Shenzhen, Hong Kong and Macao, and expedite the flow of all elements. Based on the above, we can forecast that as a key bridgehead in the Greater Bay Area, Zhuhai logistics will definitely advance onto fast-track development.
Zhuhai Municipal People's Government
Opening Remarks
Ms Lu Xiaofeng
Deputy Mayor of Zhuhai Municipal People's Government
Topic: Economic Development of Zhuhai & New Opportunities of Modern Logistics
Moderator
Mr Simon KY Wong
Chief Executive Officer, Hong Kong R&D Centre for Logistics and Supply Chain Management Enabling Technologies
Panel Speakers
Supply-chain Management & Logistics Forum 4
Halal Logistics: Opportunities and Challenges

With the global Muslim population estimated to grow to around a quarter of the world's consumers by 2030, the halal market represents a substantial global business sector that offers ample business opportunities. Logistics plays a crucial role in ensuring the integrity and safety of halal products, but is sometimes being found challenging. This session will discuss the latest halal logistics standards and halal certification for logistics operators. Industry players will also share their relevant experience and lessons learned.
Moderator
Panel Speakers
Regional Forum 2
Extend Your Reach: Connect With North American Markets

This panel of business leaders will discuss how to drive business forward, develop new markets and connect with like-minded partners. Witness the journey of a successful shipper who is doing business and shipping product into the heart of North America today, via Canada's west coast gateways – Vancouver and Prince Rupert. What are the lessons learned? How can shippers build resilient supply chains in an era of change? What factors affect the economics of this supply chain? Join the discussion with world-class supply chain specialists and explore best practices of serving your customers in North America.
Sponsor: CN (Canadian National Railway)
Moderator
Mr Robert Armstrong
President, The Chartered Institute of Logistics and Transportation – North America Chapter
Panel Speakers
Cocktail Reception
Sponsor: CN (Canadian National Railway)
* The programme is subject to change without prior notice.