Programme
23 Nov (Day 1)
24 Nov (Day 2)
23 Nov (Day 1)
23 November 2017 (Thursday)
Opening Session
Welcome Remarks
Ms Margaret Fong
Executive Director, Hong Kong Trade Development Council


The Honourable Mrs Carrie Lam Cheng Yuet-ngor, GBM, GBS
Chief Executive, Hong Kong Special Administrative Region of the People's Republic of China
Plenary Session 1
Belt and Road: Growth Engine Driving New Era for Global Trade
China's visionary Belt and Road Initiative is driving development and economic growth along new land and sea trade routes connecting Asia and Europe. How does the 'China+1' strategy of secondary locations place the ASEAN market and its connectivity under the spotlight? Is rapid rail development the true game changer? Leading logistics and maritime industry players envisage the prospects and challenges for the industry against the new outlook for regional development and market integration.
Panel Speaker
Supply-chain Management & Logistics Forum 1
Digital Transformation and Smart Logistics: Industrial Revolution 'Virtually in the Clouds'
As production becomes more and more sophisticated, with everything linked, the 'Internet of Things' is inevitably creating more complex supply chains, which require more innovative and advanced solutions. Self-organised logistics, automated cyber-systems, cloud computing, drone delivery, big data and 'blockchain' have become the new reality. If you haven't come to grips with this future yet, you probably should – hearing from experts at the forefront of ground-breaking new technologies revolutionising the industry.
Panel Speakers
Dr Hans Lombardo
Co-Founder & COO, Chain of Things
Mr Henry Ko
Managing Director Asia, Flexport
Mr Jeff Steilen
Vice President, Information Technology, Asia Pacific, UPS
Air Freight Forum 1
Air Cargo Security
Co-organiser:
Moderator
Ms Alaina Shum
General Manager, Aviation Logistics, Airport Authority Hong Kong
Panel Speakers
Maritime Forum 1
Tanker and Gas Market Outlook: Market Drivers vs. Looming Headwinds
Volatile crude oil prices, US shale growth and a sluggish European economy have conspired against the global tanker and gas market. As rates/earnings bottom out, demand is meanwhile growing significantly from China, Japan, India, South Korea and the Middle East. Shipowners, analysts and banks share their insights on the prospects for tanker shipping demand and carrier segment performance over the next five to ten years – shining the spotlight on latest developments in major producing-consuming countries, looming headwinds and market drivers.

Moderator
Panel Speakers
Air Freight Forum 2
Temperature-controlled Cargo Handling
Panel Speakers
Mr Brett Marshall
Corporate Head, Quality Assurance, Zuellig Pharma Holdings Pte Ltd
Mr Frosti Lau
General Manager, Cargo Service Delivery, Cathay Pacific Cargo
Mr Chee Hong Tan
Chief Operating Officer, Hong Kong Air Cargo Terminals Limited
Mr Dirk de Rooij
Commercial Director, Seabury Aviation & Aerospace
Mr Paul Mathisen
Distribution Manager, East Asia, AstraZeneca Hong Kong Limited
Maritime Forum 2
Liner Shipping Market Outlook: Light at the End of the Tunnel?
After a year of turmoil and upheaval, with rates diving to all-time lows in a depressed market and the collapse of Hanjin Shipping sending shockwaves, the container liner industry is battling the downturn with an unprecedented number of high profile mergers, consolidations and new alliances. The message seems clear: United we stand, or divided we fall. Is there light at the end of the tunnel? Will the Belt and Road Initiative bring new opportunities? As optimism returns with spot market rates and service contracts on major East-West trades significantly higher recently, industry leaders and experts examine the prospects of an industry on the road to recovery.

Moderator
Mr Julian Proctor
Managing Director, Tiger Ventures Limited
Panel Speakers
Mr Alan Murphy
CEO and Partner, SeaIntel Maritime Analysis
Mr Jeremy Nixon
CEO, Ocean Network Express
Mr Eric Ip
Group Managing Director, Hutchison Port Holdings Limited
Maritime Forum 3
Dry Bulk Market Outlook: Sustaining Cautious Optimism for Calmer Waters
Forward rates and better-than-expected demand are positive indicators that the worst of the downturn may have passed for the dry bulk freight market. Now cautious optimism of a recovery is calming the choppy waters – as demand for sea transport grows steadily with increased infrastructure investment in emerging nations, along with great expectations of the Belt and Road Initiative. Market experts suggest what is needed for a sustained recovery, and how the sector can return to profitability in the short-to-medium-term.

Moderator
Panel Speakers
Supply-chain Management & Logistics Forum 2
Ports and Shippers: Harbouring Smart Solutions
With shipping drifting in the doldrums, how can a new generation of ports help navigate the industry into more productive waters? By 'getting smarter' through innovation, agility and flexibility seems the clear answer. From digitalisation and latest technologies to infrastructure rehabilitation and increasing vessel size capacity, leading port operators share their latest collaborative initiatives and innovative value-added services to improve efficiency and reduce costs.

Panel Speakers
Representative from Hutchison Port Holdings Trust
Mr Tissa Wickramasinghe
Chief Business Development Officer, Colombo International Container Terminals Ltd
Mr Paolo Emilio Signorini
President, Genoa and Savona Port Authority
Mr Daniele Testi
Marketing & Corporate Communication Director, Contship Italia Group
Cocktail Reception
Toasting Remarks
Representative from Hong Kong Special Administrative Region of the People's Republic of China


Mr Raymond Yip
Deputy Executive Director, Hong Kong Trade Development Council
24 Nov (Day 2)
24 November 2017 (Friday)
Plenary Session 2
Plenary Session 2 – Delivering New World Order for Online Shopping
E-commerce is booming with Asia at the forefront; predictably, with so many vast rural regions far from city shopping malls. From a logistics perspective, this presents great challenges and potentially great rewards. Why is cross-border logistics infrastructure so critical for e-commerce growth in ASEAN and other emerging markets? The fast-growing courier business and express postal services, along with efficiently managing 'Reverse Logistics' supply chain solutions for enhanced efficiency and customer service, are also among key issues addressed by expert panelists.


Opening Remarks
Ms Cissy Chan
Executive Director, Commercial, Airport Authority Hong Kong
Panel Speakers
Mr James Gagne
President, SEKO Logistics
Mr Katsuhiko Umetsu
Director and Chairman, Yamato Global Logistics Japan Co, Ltd
Mr James Chang
Chief Crossborder Officer, Lazada Group
Supply-chain Management & Logistics Forum 3
F&B E-commerce and Cold-chain Logistics
Food e-commerce development in the region
Cold-chain logistics challenges and opportunities
Last mile delivery and food safety
Co-organiser: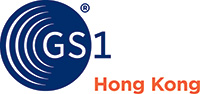 Regional Forum 1
New Opportunities from the completion of the Hong Kong-Zhuhai-Macao Bridge and development of the Big Bay Area
Sponsor: Zhuhai Municipal Government
Supply-chain Management & Logistics Forum 4
Regional Forum 2
Extend Your Reach: Connect With North American Markets
This panel of business leaders will discuss how to drive business forward, develop new markets and connect with like-minded partners. Witness the journey of a successful shipper who is doing business and shipping product into the heart of North America today, via Canada's west coast gateways – Vancouver and Prince Rupert. What are the lessons learned? How can shippers build resilient supply chains in an era of change? What factors affect the economics of this supply chain? Join the discussion with world-class supply chain specialists and explore best practices of serving your customers in North America.
Sponsor: CN (Canadian National Railway)
Moderator
Mr Robert Armstrong
President, The Chartered Institute of Logistics and Transportation – North America Chapter
Panel Speakers
Regional Forum 3
Thematic session on regional developments hosted by the Belt and Road economies
* The programme is subject to change without prior notice.